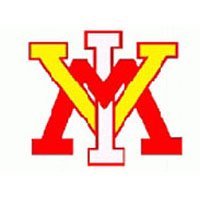 The Southern Conference announced Monday that it will permit member institutions to award cost of attendance stipends to student-athletes effective with the 2016-17 academic year.
After much deliberation and discussion that involved the VMI community including the recent Board of Visitors meetings last week, VMI Superintendent General J.H. Binford Peay III announced that the Institute's NCAA intercollegiate athletics program would not participate in the SoCon cost of attendance initiative.
The reasons for VMI's decision are outlined below –
The VMI cadet experience is based on "Commonality of Purpose" – a shared regimen that is conducted within the educational framework of the Institute's unique system and mission. It is imperative that all cadets share the same experience. The cost of attendance initiative would distort the "One Team, One Corps" approach.
The cost of attendance initiative would create a "have/have not" subgroup within the Corps between cadet-athletes and cadet non-athletes. It would also create a division between athletes who would receive the stipend and those who receive less, or not at all. With nearly 30% of the Corps participating in intercollegiate athletics, this initiative could possibly cause discord between cadets in the Corps.
VMI believes it would not be at a recruiting disadvantage with other conference schools that offer cost of attendance because the value of a VMI educational would remain the main selling point to attract potential cadet-athletes looking for an experience that would best prepare them for productive and sustainable careers. The Institute is committed to providing the level of support to a successful athletics program that is rewarding for its cadet-athletes over a lifetime.
The cost of attendance initiative is driven by a small percentage of student-athletes nationwide primarily at large universities that are members of power conferences that generate large revenue such as football and basketball. Unlike some of the large universities that receive fees from television rights, championship games, ticket sales, and athletics-related marketing, the athletic program at VMI is not a profit center.  In fact, just a portion of the funds VMI invests in athletics is offset by revenues generated by our sports programs. VMI firmly believes that intercollegiate athletes should compete against other intercollegiate athletes in an amateur model. COA is generally paid for by the vast majority of Division I.  Except for a small number of institutions that generate enough revenue, most programs are subsidized extensively through student (cadet) fees and asking other students to pay higher fees to carry this additional fiscal burden is unfair.
The VMI experience for cadet-athletes would be better served by investment in direct services that support and enhance the educational experience rather than a small stipend that would go directly to the cadet-athlete. More than 250 cadets receive athletic scholarships and total of about $4 million in athletic scholarships are awarded annually. A number of cadet-athletes already receive full scholarships that cover tuition, fees, room, board, and books.
The cost of attendance initiative is expected to increase in future years further burdening athletic department budgets nationwide. Full participation in the stipend distribution to student-athletes will force NCAA institutions to consider sports sponsorship reduction or elimination. This would adversely affect VMI's robust cadet-athlete participation in the Corps and would limit participation opportunity.