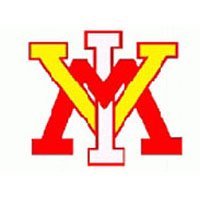 An eight-run third inning was the difference as the ETSU Bucs defeated the VMI Keydets, 13-7, in SoCon baseball action Sunday afternoon in Johnson City, Tenn. With the win, ETSU completed a three-game sweep of the series.
The Keydets (18-30, 2-16 SoCon) scored in the first on a wild pitch, but that would prove to be their only lead of the day. ETSU (19-24, 6-9) scored two in the first, two in the second and put up eight runs in the third, an inning that included two Keydets errors, a two-run single by Christian Bailey and a two-run double for Blake Rowlett. When the dust settled, the Keydets trailed 12-1.
VMI battled back, scoring six of the game's final seven runs – including a seventh-inning home run by Collin Fleischer – but could not overcome the early deficit.
On the mound, Ryan Bennett (0-1) had a difficult day, as he was charged with seven runs on six hits over two-plus innings in his first start since March 17 of last season. Jamin McCann (4-3) got the win with a predetermined three-inning start, as he allowed one earned run in those three frames.
A wild pitch brought home the first run of the game, scoring Will Malbon in the first inning, but a two-run home run for Hagen Owenby gave ETSU the lead for good in the bottom of the frame. Two more runs in the second made it 4-1, setting the stage for ETSU's huge eight-run third inning.
The Keydets got back on the board in the sixth with a single run, and then Fleischer launched his 11th home run of the year to straightaway center field in the seventh to cut the deficit to 12-4. A hit by pitch and infield out plated two more runs in the eighth, pulling VMI within 12-6, but ETSU got a run back on a Robby McCabe groundout in the eighth to push the margin back to seven.
A RBI double for Matt Dunlevy in the ninth accounted for the final margin, 13-7.
Offensively, the Keydets were led by Jaye's 3 for 5 day as he extended his hitting streak to 13 consecutive games. Jaye has also reached base in 19 straight contests. Owenby homered for the third straight game and went 3 for 4 with three runs scored to pace the home team.
VMI baseball will return to action May 11, when the Keydets play host to the Radford Highlanders. Game time is set for 6 p.m.