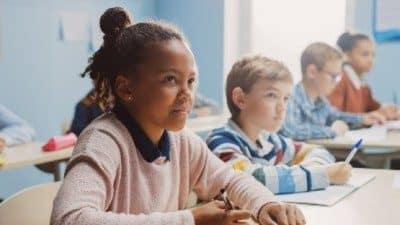 Congresswoman Jennifer Wexton of Virginia voted no today on H.R. 5, legislation that promotes federal censorship of elementary and secondary education.
The legislation passed the House with exclusively Republican support, and threatens to strip critical funding from American public schools. H.R. 5 would impose an agenda on public schools with the aim to restrict students' civil rights, ban books, censor curriculum and punish teachers for teaching accurately about history.
"This extreme legislation brings culture wars into our classrooms at the expense of our kids' well-being and ability to learn in school," Wexton said. "I'm a parent of kids in public schools, and I know that what our schools need is better teacher pay, upgraded facilities, and programs to make up for lost learning – not banning books and censoring curriculum. I'm proud to support common sense legislation that truly provides for the success of students, teachers, and parents and hope that we can work in a bipartisan way to address these challenges."
Wexton met with Parent Teacher Association representatives earlier in the week who expressed to her their deep opposition to the legislation and shared concerns about the danger it would pose to student success and well-being in Virgina schools. Her office has fielded dozens of calls from constituents who spoke out against the bill.
Wexton is cosponsor of the Bill of Rights for Students and Parents resolution, which supports key principles to deliver the support schools and students truly need to succeed right now. Support includes a well-rounded education, authentic parental involvement, responsive and inclusive public schools, protecting students' civil rights, and historically accurate education for a representative democracy.
The National Education Association, American Library Association, National PTA and AASA, the School Superintendents Association, are among the educational groups in opposition of H.R. 5.