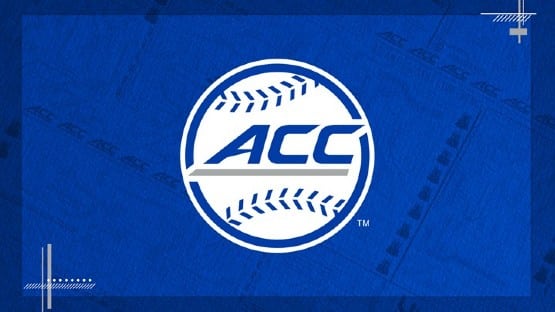 Florida State is the preseason favorite to win the 2023 ACC softball title, with Virginia Tech nipping at FSU's heels, according to the league's 13 head coaches.
The Seminoles were chosen to top the league for the second year in a row, following their 18th ACC Championship last season. They received 10 first-place votes for a total of 140 points.
Virginia Tech earned two first-place votes and 131 points to finish second in the poll, followed by Clemson, which collected 120 points and one first-place vote. Duke and Notre Dame rounded out the top five with 108 and 107 points, respectively.
All 15 members of the preseason squad were named to the 2022 All-ACC Softball team, including two season award winners: Notre Dame's Karina Gaskins (Player of the Year) and Virginia Tech's Emma Lemley (Freshman of the Year). Nine members were selected 2022 First-Team All-ACC, five were tabbed 2022 Second-Team All-ACC selections and one was named to the 2022 Third-Team All-ACC team.
The Preseason All-ACC Softball Team is voted on by the league's head coaches and consists of a minimum of 14 players. Each ballot was comprised of five infielders, four outfielders, three pitchers, a catcher and either a designated player or utility player.
Four ACC softball teams are ranked among the top 15 of the D1Softball Preseason Poll, third-most among the conferences. Florida State leads the group at No. 4, followed by No. 9 Clemson, No. 13 Virginia Tech and No. 22 Duke.
Notre Dame will host the 2023 ACC Softball Championship from Wednesday, May 10, to Saturday, May 13 at Melissa Cook Stadium in Notre Dame, Ind.
The 2023 campaign begins Thursday, Feb. 9 with four of the league's teams in action, while most ACC teams open the season on Friday, Feb. 10.
2023 ACC Softball Preseason Coaches Poll
Florida State – 140 (10 First-Place Votes)
Clemson – 131 (2 First-Place Votes)
Virginia Tech – 120 (1 First-Place Vote)
Duke – 108
Notre Dame – 107
Georgia Tech – 89
Louisville – 72
Virginia – 71
Syracuse – 45
NC State – 43
North Carolina – 41
Boston College – 27
Pitt – 19
2023 Softball Preseason All-ACC Team
Valerie Cagle, Clemson, R-Jr., P
McKenzie Clark, Clemson, Jr., OF
Alia Logoleo, Clemson, R-Jr., INF
Devin Flaherty, Florida State, Sr., INF
Kalei Harding, Florida State, Sr., DP/UTL*
Mack Leonard, Florida State, Gr., INF
Kaley Mudge, Florida State, Sr., OF
Kathryn Sandercock, Florida State, R-Sr., P
Emma Kauf, Georgia Tech, Sr., C
Karina Gaskins, Notre Dame, Jr., INF
Leea Hanks, Notre Dame, Sr., OF
Cameron Fagan, Virginia Tech, Jr., INF
Emma Lemley, Virginia Tech, So., P
Emma Ritter, Virginia Tech, Jr., OF
Meredith Slaw, Virginia Tech., Sr., DP/UTL*