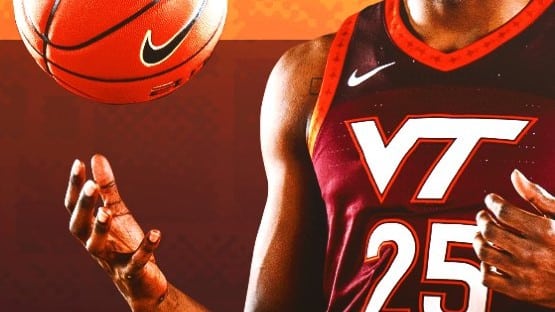 Virginia Tech, somehow still in the others getting consideration part of Joe Lundari's bracketology coming in, couldn't get out of its own way, again, on Tuesday, falling 76-70 to #13 Miami in Cassell Coliseum.
The Hokies (16-12, 6-11 ACC) could have used what would have been a Quad 1 win over the 'Canes (23-5, 14-4 ACC) to boost their flagging NCAA Tournament hopes.
Grant Basile picked a bad night to come back to earth. The 6'9" grad student had been averaging 23.6 points per game over his last eight, but he had just 13 on Tuesday, on 6-of-12 shooting.
The Hokies shot 46.7 percent, but were just 9-of-27 (33.3 percent) from three.
Miami led 36-32 at the break, and was up 10 with 9:58 left.
A Hunter Cattoor three got Tech back to within 61-58 with 5:53 to go, and the Hokies had two possessions down four inside of four to go, but committed turnovers on both.
Miami was able to close the game out by going 8-of-10 at the line in the final 1:02.
Norchad Omier had 17 points and 14 rebounds to lead five players in double figures for Miami.