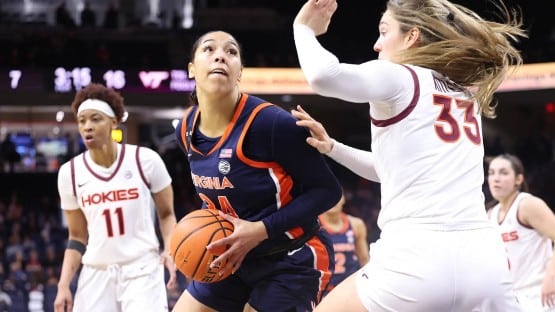 Virginia Tech, fresh off its run to the ACC Tournament title, is a #1 seed in next week's NCAA Tournament.
The Hokies (27-4), coached by Waynesboro native Kenny Brooks, are the top seed in the Seattle Regional, and will host #16 seed Chattanooga in Blacksburg on Friday.
Tech is one of eight ACC women's teams to get invites to the Big Dance.
Virginia (15-15) was extended an invitation to the Women's NIT, but turned down the bid, citing the rash of player injuries that left first-year coach Amaka Agugua-Hamilton with just six players for UVA's final games.
"Although we would love to continue to compete in March and feel honored to have received an invitation to postseason play for the first time in five years, we are declining the WNIT due to a limited number of healthy bodies. Wahoo Nation, keep supporting us as we keep grinding, because the best is yet to come," Agugua-Hamilton said.