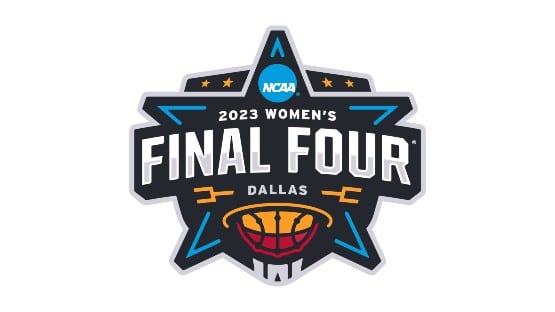 Virginia Tech, with a zone defense that Kenny Brooks went to late in the second quarter, had a nine-point lead on LSU going into the fourth quarter.
LSU took this one with pressure D and aggressiveness on the offensive end.
A 22-3 Tigers run over a 7:55 stretch turned the game around, and LSU dispatched the Hokies, 79-72, to advance to the national title game on Sunday.
For Virginia Tech (31-5), it feels like this one slipped away.
The Brooks 2-3 zone gambit sparked an 11-0 run to close out the first half that sent Tech into the break up 34-32.
The Hokies led by as many as 12, at 51-39, on a Cayla King three with 5:40 to go in the third, and it was 59-50 Tech at the end of three.
An Alexis Morris three on the right wing on LSU's first possession of the fourth quarter cut the margin to six, and it didn't feel like it at the time, but that shot was the beginning of a long Tigers run.
The only Hokies bucket over the first 8:43 of the fourth was a contested Georgia Amoore three at the 7:53 mark that put Tech up 62-57.
LSU (33-2) would go on a 15-0 run from there that put the Tigers up 10 on a Flau'jae Johnson layup with 3:02 to go.
Virginia Tech would cut it to six twice late, the final time on a pair of Elizabeth Kitley free throws with 37 seconds left, but that was as close as it would get from there.
Kitley had 17 points and 12 rebounds to lead Virginia Tech. Amoore had 17 points, but was just 4-of-17 from the floor.
Angel Reese had 24 points and 12 rebounds for LSU.