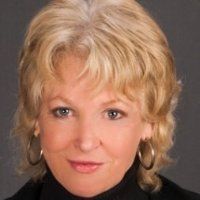 Ellen Arthur, Democratic nominee for the House of Delegates in the 24th District, has received the endorsement of Virginia NORML.
Virginia NORML, a state chapter of The National Organization for the Reform of Marijuana Laws, is a nonprofit seeking to change marijuana laws so that responsible use by adults will no longer result in criminal prosecution and penalties.
The endorsement from Virginia NORML comes after Arthur's recent announcement of her support for reforms to the criminal justice system, including the decriminalization of marijuana.
"Treating marijuana possession as a criminal offense costs taxpayers in the United States up to $10 billion annually," Arthur said. "In 2010, Virginia spent almost $68 million arresting and prosecuting marijuana crimes, the majority of which resulted from possession in small amounts. These penalties can ruin the lives of offenders by taking away driving privileges, employment opportunities, financial aid, and adding an arrest record that creates long-term, frequently insurmountable, barriers."
"Ellen Arthur is exactly the kind of representative we need in the House of Delegates, a candidate from rural Virginia with the courage to publicly state that Virginia needs criminal justice reforms and should not only decriminalize possession of cannabis, but should eventually move toward a regulated cannabis market" stated Pam Novy, the executive director of Virginia NORML.
Previously Arthur said that the current system is not only too expensive for taxpayers but it also unfairly targets individuals who should never have been forced into the system in the first place.
"I am thrilled to be endorsed by Virginia NORML," Arthur said. "We must make these changes in our laws if we want to move toward a more fair and just society where the citizens of the Commonwealth are treated with dignity."