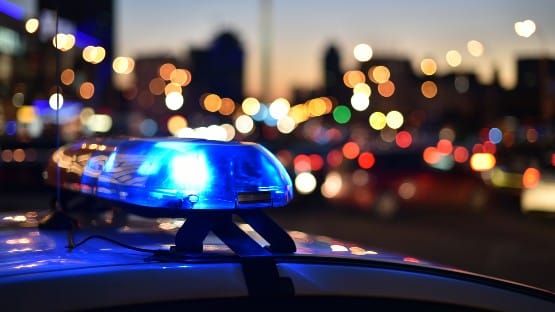 A Virginia Beach man was shot and killed by police early Tuesday after a standoff during a domestic-related incident.
Craig Byl, 48, was pronounced dead at the scene of the incident, which began at 9:30 p.m. Monday when Virginia Beach PD officers were dispatched to the 1900 block of Decathlon Drive.
The call to 911 was that there was a male subject inside a residence with several guns and ammunition, threatening harm to himself and others.
Officers, upon arriving at the scene, ensured that a female was safely evacuated from the residence, then encountered a male subject, Byl, who was reportedly armed with a shotgun.
Byl, according to police, continually entered and exited the front door of the residence, routinely pointing the shotgun at himself.
Officers negotiated with the subject for almost three hours trying to get him to surrender the weapon. At approximately 12:14 a.m. on Tuesday, Byl exited the residence again and produced a handgun, which he again pointed at his head.
Over the next hour, he continued to brandish different firearms and point them at himself, police said.
At approximately 1:15 a.m., officers deployed less-lethal munitions at Byl in an attempt to subdue him and take him into custody. The rounds did not have the desired effect, and the subject fled back inside the residence.
Once inside, the subject began by firing shotgun rounds at the officers through the windows; at some point it appears he transitioned to shooting with a handgun.
Officers returned fire at the subject.
After the gunfire from within the residence ceased, the Virginia Beach PD's SWAT team approached the residence, and located the subject just inside the front door.
The ongoing investigation at this current time indicates that Byl's injuries were the result of police gunfire.
A shotgun and 9mm pistol, along with several spent cartridge cases, were recovered.
All VBPD officers involved in the incident are uninjured and have been placed on the standard administrative leave.