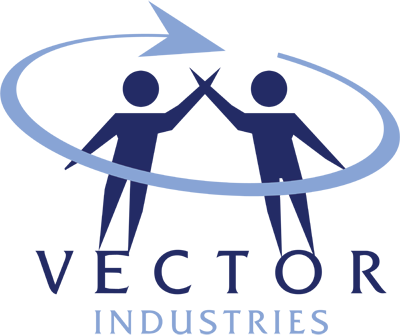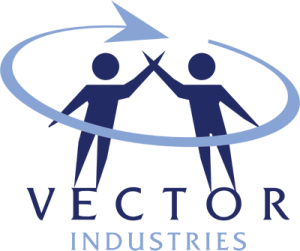 SupplyOne reached out to Vector Industries in Waynesboro to try to sell Vector on its array of packaging and distribution products and services. Vector ended up selling the folks at SupplyOne on what it can do to add to the sales arsenals of local manufacturers.
"Turnabout is fair play, I guess," said Keith Marcks, the president of SupplyOne Virginia, which has 160 employees in Weyers Cave and Harrisonburg.
SupplyOne was founded in 1998 with a vision to create a national specialty packaging company through acquisition and consolidation of companies that are leaders in their local and regional markets.
Vector Industries, founded in 1969, employs and trains persons with diverse disabilities to enable them to reach their potential as productive community members, looks forward to the big day.
"They have some different capabilities, specifically on the labor side, that give them an advantage," said Marcks, explaining how SupplyOne's relationship with Vector "provides us with a weapon in our sales tool arsenal that we wouldn't have."
"Just like other vendors supply different product lines that are cost-effective for particular markets, they provide that service as well. So it's really an important sales tool for us," Marcks said.
The biggest thing that Vector gives SupplyOne is flexibility.
"When we have jobs that require a significant amount of labor as a spike, you don't want to hire employees and then have to turn around and lay them off. So they provide us something to fill that gap so that we can keep our labor costs very consistent when we have projects come up that require an investment of work in a short period of time, and in some cases they can even do things more cost-effectively for the long-term," said Marcks, crediting Vector Industries CEO Chrissy Johnston and David Tanner, the director of operations, for their attention to detail that makes the relationship work.
"It all starts on the front end. Chrissy and David get in-depth. They come over and visit. They don't want just a spreadsheet or a document inspect sheet. They want to come over and visit and look and feel and see and touch the things that we're doing, what we're trying to accomplish, what other things we're doing, what's critical to us, what's critical to the customer. They do a very thorough job on the front end to make sure that we don't miss anything in what we're trying to accomplish," Marcks said.
"It's not just cost. It's a challenge to get people to do certain jobs. Let's face it. Some jobs and some tasks that are in our customer portfolio aren't interesting and motivating to the general workforce. The one thing I've noticed every time I've been to Vector is their folks are so happy and so motivated, and that family atmosphere is something that keeps them motivated. They love what they do, and that shows in their work," Marcks said.
Vector Industries provides SupplyOne options that it wouldn't otherwise have.
"It's important any time you're approaching a project, big or small, that you have options," Marcks said. "You have to be flexible, and you have to be nimble in this business to know that you have options in the way you do business. It can't just be all the way you do it, because you don't do everything 100 percent perfect.
"The confidence level that I have in knowing that there's an openness to discuss costs, to discuss profit levels and to make sure that we can get the job done so that we both can benefit, I know it sounds cliché, but they approach things from the perspective of, How can we both win here? We've got a people-win issue here, you've got a cost-win issue, how can we both win?"
Marcks sees the relationship between SupplyOne and Vector Industries only deepening as time goes on.
"It is very fulfilling for us to be able to do business with Vector," Marcks said. "I have a tremendous amount of respect for their leadership there. When I visit Vector, I see Chrissy when she walks through the building, people there know her, they respect her, they know she has that company and their interests at heart, and we continue, she and I, to look at ways we can build on the partnership that we have."
– Story by Chris Graham