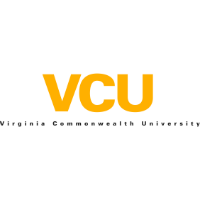 Researchers at VCU have been approved for a three-year, $749,000 funding award to demonstrate a new method for engaging stakeholders, especially patients, in framing research.
The study is one of 33 proposals the Patient-Centered Outcomes Research Institute approved for funding on July 29 to advance the field of patient-centered comparative clinical effectiveness research and provide patients, health care providers and other clinical decision-makers with information that will help them make better-informed choices.
Selection of research topics is usually done by researchers or sponsors alone, but collaboration with stakeholders such as patients, caregivers and health care workers is expected to result in more robust causal models and more relevant research questions in health-related studies.
"Participation has the benefit of generating research that is consistent with the concerns, needs and values of stakeholders. Those with diverse viewpoints can bring a range of perspectives and priorities, as well as a greater level of understanding about the processes by which social and environmental factors affect health-related behaviors, decision-making and health outcomes," said Emily Zimmerman, Ph.D., principal investigator on the award, who is senior researcher in the VCU Center on Society and Health and associate professor in the Department of Family Medicine and Population Health at the VCU School of Medicine.
VCU's Center on Society and Health and the Massey Cancer Center will conduct the qualitative demonstration with community-based teams at an urban site in Richmond and a rural site in South Hill, Virginia. The teams at these sites will identify and recruit relevant stakeholders who will then be guided through processes to identity factors affecting various health outcomes, develop research questions based on those factors, and prioritize questions into proposed research agendas.
Zimmerman and her team developed this method with help from VCU's Center for Clinical and Translational research, which has provided bridge funding to the Center on Society and Health between grants.
"This project was selected for PCORI funding not only for its scientific merit, but also for its potential to fill an important gap in our ability to conduct high-quality patient-centered comparative effectiveness research using rigorous methods," said Joe Selby, M.D., PCORI executive director. "We look forward to following the study's progress and working with VCU to share the results."
PCORI is an independent, nonprofit organization authorized by Congress in 2010 to fund clinical effectiveness research that will provide patients, their caregivers and clinicians with the evidence-based information needed to make better-informed health and health care decisions. PCORI is committed to seeking input from a broad range of stakeholders to guide its work.
The award has been approved pending completion of a business and programmatic review by PCORI staff and issuance of a formal award contract to VCU.