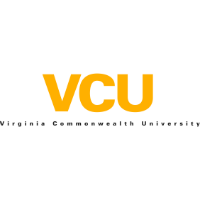 For the second consecutive year, a team of Virginia Commonwealth University students has received the coveted Ford College Community Challenge grant awarded to colleges and universities for student-led projects focused on "Building Sustainable Communities."
The team — made up of members of the student organization Springboard VCU — received $25,000 for its project "Green Ride RVA." The project builds upon the Tricycle Gardens' Healthy Corner Store Initiative, started by VCU's winning team in last year's Ford C3 Challenge. "Green Ride RVA" will expand a sustainable transportation solution to increase community access to fresh produce in neighborhood corner stores.
"I am really excited about the 2014-2015 C3 Team and its Food Delivery project," said team adviser David Berdish, resident executive in the Department of Supply Chain Management and Analytics of the VCU School of Business and retired manager of social sustainability at Ford Motor Co. "It is one more way to show that VCU cares about the Richmond community, and my old friends at Ford are very pleased with the progress."
The Green Ride RVA project calls for a kiosk and transportation solution to increase community access to fresh, affordable, locally grown produce through neighborhood corner stores in Richmond, Virginia. The kiosks utilize an Intelligent Systems Framework for the low-income populations to access the transportation solution easily and inexpensively. It will also extend the route to include Tricycle Gardens' newly developed "Get Fresh East End!" Healthy Corner Store Initiative in Richmond's East End. The area's neighborhoods are food deserts, meaning they are more than one mile away from a grocery store.
Two Healthy Corner stores already exist in the East End where the current Ford C3 project is based. This project, "Building Sustainable Transportation in RVA," is piloting a new route that will use a trolley to transport residents from the food deserts to a grocery store near VCU's campus.
"Green Ride RVA" will invest the grant and additional revenues to expand the route and develop kiosk stations for the identified food desert neighborhoods. It will also place kiosks at pick-up and drop-off points at three healthy grocery stores and at the Tricycle Gardens urban farm.
The Ford College Community Challenge (Ford C3) is an international challenge grant competition that recognizes colleges and universities that utilize a school's resources to address an urgent community need related to the grant's theme, "Building Sustainable Communities." Unlike many college grant programs, Ford C3 requires colleges to create proposals that have significant student input, involvement and leadership from beginning to end.