The Virginia women's basketball team (12-10, 5-4 ACC) defeated Clemson (11-12, 3-6 ACC) 80-43 on Sunday (Feb. 2) in UVa's largest margin of victory of the season.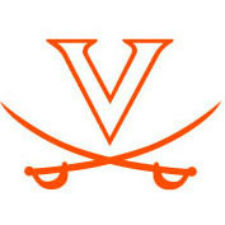 "It was just an exciting win," said Virginia head coach Joanne Boyle. "We really played well on both ends of the floor.  The defense really turned our offense up because we got some really good stops. We have been shooting the ball pretty well, so I really felt like it was a good balance.  I really feel like our defense and our rebounding got us going on the offensive end."
Senior guard Ataira Franklin (Bowie, Md.), one of five Cavaliers to end the game scoring in double-digits, led UVa with 20 points, putting up 15 of them in the second half. Senior guard Lexie Gerson (Fort Washington, Pa.) scored 13 points, making 5-of-8 field goal attempts and going 2-of-2 from three-point range while also adding four rebounds, four assists and two steals. Franklin and Gerson combined for nine assists with zero turnovers.
Quinyotta Pettaway came off the bench to lead Clemson with 12 points.
Trailing 12-11 with 15:19 remaining in the first half, Virginia mounted a 24-2 run over the next ten minutes, including scoring 17-straight points. During the UVa run, the Tigers went 1-of-11 from the field with six turnovers. The Cavaliers started the game making 13 of their first 18 field goal attempts, finishing the period making 17-of-36 shots. UVa took a 38-21 advantage into halftime.
The Cavaliers started the second half making seven of their first 10 field goal attempts while the Tigers made two of their first nine while also committing five turnovers as UVa extended its lead to 58-28 with 12:52 remaining. Virginia outscored Clemson 42-22 in the period.
The 37-point margin of victory was the largest of the season for Virginia and its largest over an ACC opponent since defeating Florida State 81-40 on Feb. 16, 1996. It was also the largest margin of victory in a game against Clemson in the 69 meetings between the two squads.
The Cavaliers outrebounded the Tigers, 42-29. Virginia forced 22 Clemson turnovers, scoring 33 points off the miscues, while only turning the ball over nine times.
All 11 Cavaliers saw playing time in the game with 10 of them scoring. Sophomore guard Faith Randolph (Derwood, Md.) came off the bench to score 12 points. Junior center Sarah Imovbioh (Abuja, Nigeria) was one rebound shy of a double-double, logging 11 points with nine rebounds. Senior guard Kelsey Wolfe (Germantown, Md.) scored 10 points, making five of her nine field goal attempts. She also had three assists, three rebounds and a steal.
"We say we are eleven strong," Gerson said. "We got to play eleven kids today. Having everyone contribute in some way is such a great feeling. It was a good team win."
Virginia heads back out on the road, taking on Boston College on Thursday, Feb. 6 at 7 p.m. in Chestnut Hill, Mass. After a bye-weekend, the Cavaliers will play at Georgia Tech on Feb. 13 before returning home to host Virginia Tech on Sunday, Feb. 16 at 2 p.m. in the annual Play4Kay "Pink Game".