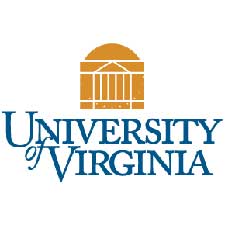 Using the Rotunda restoration as a metaphor for overcoming challenges and preparing for the University of Virginia's future, President Teresa A. Sullivan described a "blueprint" for the beginning of the University's next century in a major address to the UVA community Friday afternoon.
"The purpose of the restoration is not to glorify our history, or to scrutinize our past," she said. "The purpose of the restoration is to sustain and strengthen this global treasure for future generations. Above all, it's a forward-looking project.
"Likewise, we must continue to be forward-looking as a University."
Speaking in the Harrison Institute Auditorium, Sullivan addressed head-on the challenges associated with campus safety in the wake of a Rolling Stone magazine article that depicted a sexual assault at the University in 2012. Though the article is now discredited, the president said the University will continue to address climate and safety issues — efforts already under way before the magazine article.
"The Rolling Stone article put our university in the spotlight, and we are using this moment of national attention to provide strong leadership in the long-running effort to improve student safety on America's college campuses," she said. "All colleges, the military, and many workplaces face similar issues of sexual violence. But we have been put in a leadership position, and we will lead."
Voicing a deep commitment to improving the climate and culture at U.Va., Sullivan listed some of the new safety measures being taken, including the establishment of a new police substation on The Corner. An Ambassadors program will also provide enhanced security support in areas where many students live and spend free time, beginning Monday.
As she detailed these initiatives, the president also cautioned against allowing the spotlight to detract from "everything that is already great, and good, and promising about this University."
Sullivan said the future is coming fast, with just two years until U.Va.'s bicentennial, and it is important to look forward. "The University's success in the early years of its third century will be determined largely by our ability to fulfill the aspirations of the Cornerstone Plan," she said.
Calling it a "blueprint" for the University's future, Sullivan said there has been excellent progress thus far toward achieving the strategic plan's goals. Recruiting and retaining excellent faculty is a top priority, and Sullivan described the work of several new professors whom she called "the first wave of hires that eventually will replace half of our faculty over the next seven to 10 years."
"A great faculty requires great leadership, and we have fresh blood in our academic leadership as well," she said, naming new deans Ian Baucom of the College and Graduate School of Arts & Sciences, Allan Stam of the Frank Batten School of Leadership and Public Policy and Beth Meyer of the School of Architecture, as well as Scott Beardsley, a senior partner at McKinsey & Company who will succeed Robert Bruner as dean of the Darden School of Business this summer. In early February, officials expect to name the successor to School of Engineering and Applied Sciences Dean James Aylor and a new Vice President for Information Technology.
"These leaders are injecting new energy and fresh insights into our academic enterprise at this transitional moment in our history," Sullivan said.
Sullivan also pointed to new programs emerging from the Cornerstone Plan, which was approved in November 2013. The Meriwether Lewis Institute for Citizen Leadership just enrolled the first cohort of 25 students. A new Global Studies major, launched in the fall, enrolled 150 students and is projected to have 225 majors by this fall and more than 250 by fall 2016. The Global Internship program placed 40 interns in eight countries in Africa, Asia and Europe in its first year and the Center for Global Inquiry and Innovation has awarded more than $310,000 in grants to 61 faculty members and 66 students since its inception. And in March, U.Va. will hold an official opening of the school's China office, based in Shanghai, she said.
Efforts to offer an education that is both academically excellent and affordable to students from all backgrounds are also doing well, Sullivan said, noting that Kiplinger's magazine ranked U.Va. as the No. 2 "Best Value" among public universities in the country again in December. The new Blue Ridge Scholars program, made possible by a $4 million challenge grant from Board of Visitors member John Griffin, also enrolled its first class of students.
Crediting a clearly defined strategic plan and strong leadership, Sullivan said the Health System, led by CEO Pamela Sutton-Wallace, is well on its way to its goal to provide the very best patient care, in the safest environment, for people from across the commonwealth and beyond.
Fundraising is also thriving. "We recorded just over $60 million in philanthropic cash flow for the month of December 2014," Sullivan said, bringing the current fiscal year's total-to-date to just over $134 million – an increase of 31.8 percent over the same period a year ago.
As she drew her remarks to a close, Sullivan returned to the Rotunda restoration metaphor, describing the current, painstaking work of replacing the capitals on the building's columns.
"This is a delicate operation to say the least, and it has required months of advance study and careful planning," she said. "Our team has conducted this planning work with a great sense of duty and responsibility, understanding that we are dealing with one of the most iconic and important buildings in the United States."
She said the same can be said for the work that went into the creation of the Cornerstone Plan. "Now we are engaged in the heavy lifting that will put into place the essential structures to ensure the University's sustained excellence in its next century.
"At the beginning of this new year, it's appropriate for us to look back and acknowledge that we have endured one of the most traumatic semesters in U.Va.'s history," she said. "And we should continue to offer compassion and support to one another, as we work together to make the climate and culture of our University conducive to the excellence we seek."