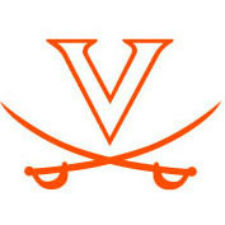 Hey, he said to fine him Georgia Tech coach Paul Johnson is pretty sure Micah Kiser should have been flagged for pass interference. Apparently, every time the UVA linebacker did anything, a flag should have flown.
"I don't know how that's not pass interference," Johnson answered a reporter on a not-exactly controversial second-half play in the end zone involving Kiser following the 27-21 Virginia win. "The guy ain't even looking for the ball. They can fine me if they want, but that was ridiculous. He's face-guarding and running into the guys and everything else."
The good news for Johnson is that after the Duke-Miami fiasco late Saturday night, his dumb comments questioning officials and then daring the ACC to fine him for them aren't high on the priority list right now.
Low attendance helps Cavs? Holy crap, that was an empty stadium. The announced attendance for Saturday's game was 32,308. Capacity at Scott Stadium these days is 61,500. That's more than 29,000 empties.
Johnson alluded to the library-like atmosphere as being a factor in his team's flat performance.
"I don't know, there wasn't a lot of energy really in the stadium," Johnson said. "We talked about that, we knew it. That's no excuse, you have just got to play. When you've won three games, you shouldn't be flat about anything."
Tech is averaging 50,285 per game at Bobby Dodd Stadium this season. Capacity is 55,000.
With the Jackets now playing for mere lower-tier bowl eligibility, they might want to get used to playing in front of an increasing number of empty seats the rest of the way.
Micah Kiser: What? A reporter asked UVA linebacker Micah Kiser about the D's mood on heading back out to the field after Georgia Tech recovered an onsides kick with 1:41 to go.
"We were just saying, We got to finish," Kiser said. "We knew it was going to come down to us finishing the game out. Offense wasn't really scoring a lot in that second half. But we just said, Hey, if they don't score, we are going to win this game. So we just went out there, bowed our necks and got it done at the end."
Offense wasn't really scoring a lot in the second half? The Virginia offense scored 17 points in the second half.
Which isn't Baylor or TCU, but it's damn near Ruthian for the UVA offense.
This is just bad transcribing Free safety Quin Blanding, describing his pass breakup on Georgia Tech's final offensive play, quoted in the postgame transcript sent out by UVA and pasted to VirginiaSports.com after the game (and still live as of this writing).
"I just saw him stop and I saw that everyone else was covered and he was uncovered. I just dove because I knew I had to make a play. I saw where the ball was going and my best bet was to get the balls out of his hands."
Get the ball out of his hands. Singular. One ball.
Not that there's anything wrong with that. Not at all.
– Column by Chris Graham