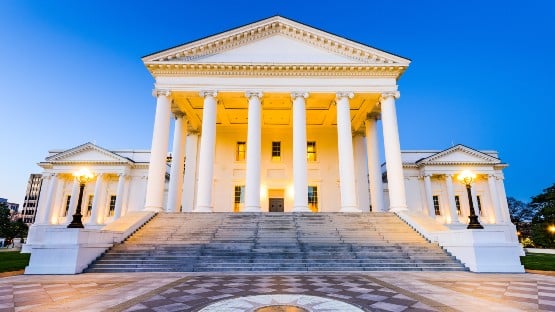 Two women are vying for the 24th House District seat in a special election that will be held next week.
The 24th District, as currently drawn, represents Bath County, Rockbridge County, the cities of Buena Vista and Lexington, and portions of Augusta County and Amherst County.
The district lines will change heading into the 2023 election cycle, and this seat will basically no longer exist at the end of the calendar year.
But in the meantime, the 24th needs somebody representing it as state legislators meet in Richmond to deal with budget and legislative issues.
Ellen Campbell is the Republican nominee to fill the unexpired term of her late husband, Ronnie, who passed away in December after a battle with cancer.
"With such a slim Republican majority in the House of Delegates, every single vote matters, and we need a conservative who will uphold the values that Ronnie held so dear," Campbell said in announcing her candidacy.
Republicans currently hold a 52-48 advantage in representation in the House of Delegates.
The Democratic nominee is Jade Harris, a 2020 Mary Baldwin University alum, Rockbridge County native, and the current vice mayor in the Town of Glasgow.
"I am running for House of Delegates because I believe it's time the 24th District is represented by someone who fights for expanded mental healthcare access, protects reproductive choice, and isn't afraid to stand up to the bullies and demagogues derailing our political system," Harris said.
The special election is set for Tuesday, Jan. 10.