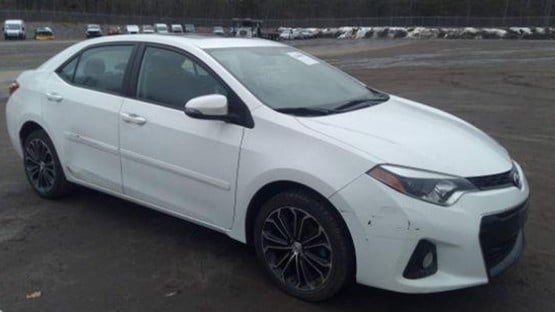 Albemarle County Police are seeking two teens in the carjacking of a Lyft driver in Crozet early Sunday morning.
The two suspects are described as one white male and one black male, teenagers (16- or 17-years-old), and wearing all black clothing.
The stolen vehicle is a four-door, white 2015 Toyota Corolla, displaying a Virginia license plate TXJ-9242.
The carjacking was reported at 3:11 a.m. in the 1200 block of Blue Ridge Avenue in Crozet.
The Lyft driver had picked up two individuals in the 600 block of Elizabeth Avenue in the City of Charlottesville and transported them to Crozet. After arriving in Crozet, the suspects displayed a firearm and told the Lyft driver to exit the car.
The suspects then fled in the stolen vehicle, last seen headed towards Jarmans Gap in Crozet.
The victim was not injured.
Anyone with information related to this incident or the stolen vehicle's whereabouts is asked to call the Albemarle County Police Department at 434-296-5807 or CrimeStoppers at 434-977-4000. Callers may remain anonymous.