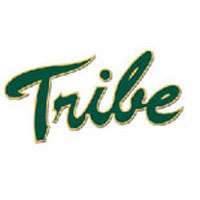 In a back-and-forth contest, the William and Mary men's basketball came up short, falling to CAA-leading Hofstra, 67-64, at Kaplan Arena on Saturday afternoon.
W&M led by three at the half, but trailed by one with under a minute remaining. The Tribe had a trio of chances to tie or take the lead, but could not find the right combination in snapping its two-game winning streak. The College fell to 6-13 overall and 2-6 in league play, while Hofstra improved to 13-6 on the year and 7-1 in CAA action.
Freshman guard Brandon Britt led the Tribe with 24 points, a career-high five rebounds and a team-best three assists. He was 7-of-15 from the floor, including a 5-of-9 effort from 3-point range, and 5-of-6 from the free throw line.
Sophomore forward Kyle Gaillard turned in a nice performance off the bench with 12 points on 5-of-7 shooting, including a perfect 2-of-2 from 3-point range, to go along with a team-high eight rebounds. Senior forward Marcus Kitts finished with seven points and seven rebounds for the Tribe.