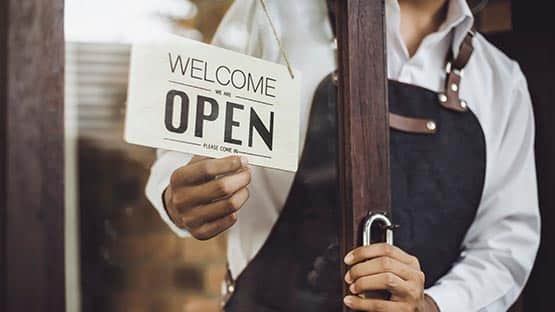 If you have an entrepreneurial spirit, Location Lovingston might provide the education and guidance for you to launch a new business in the village of Lovingston.
The new program, presented by Nelson County and the Central Virginia Small Business Development Center, is a competition program designed to encourage and develop business ideas through education, mentorships and participant guidance.
­"From Virginia Main Street and historic district status and many years of plan completed, the tools are in the toolbox for Lovingston, and it is time to revitalize Lovingston," said Maureen Kelley, Nelson County Director of Economic Development and Tourism.
Location Lovingston is focused on small business investment for the village of Lovingston.
"In line with our commitment to provide entrepreneurial education to existing and growing small businesses, CVSBDC is excited to partner with Nelson County to help revitalize the village," said Rebecca Haydock, Director of the Central Virginia Small Business Development Center. "Through our Business Essentials Training, new and existing business owners will have the opportunity to continue to grow as innovators, develop their business leader mindset, and have access to resources needed to build sustainable businesses."
This year, the program has up to $40,000 in business investment grants for start-up and expanding businesses.
Participants in Location Lovingston will be required to attend eight business development courses hosted through CVSBDC's Business Essentials Training in order to be eligible to compete in the business plan pitch portion of the program.
Those eligible to compete will develop and submit a detailed business plan for scoring, and then present their idea on June 6.
County residency is not required, however, competition grant recipients will be required to operate their new and or expanding business within the village of Lovingston.
The funding for the program is from the Virginia Department of Housing and Community Development.
Applications for Location Lovingston are due by Feb. 25.
More information is available online.