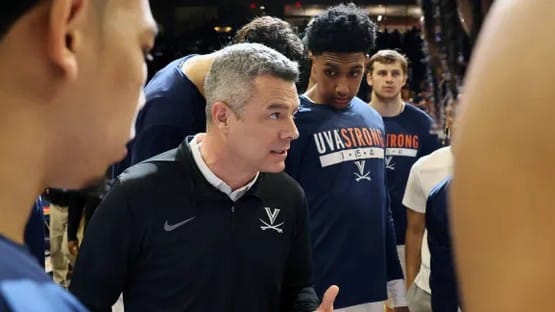 Tony Bennett still has an opening on his staff after the move of Kyle Getter to Notre Dame, plus the two full-time spots that come online on July 1 with the NCAA's vote to expand the number of full-time assistants from three to five.
Now that the post-season recruiting cycle has wrapped, the focus will be on filling, first, the Getter spot, then the other two that come open in the summer.
The July 1 jobs are probably in-house hires. The two new positions approved by the NCAA are coaching only – no recruiting off-campus.
I'm hearing internal talk about Isaiah Wilkins, who is currently a grad assistant, and Brad Soderberg, a former full-time assistant who stepped back to take over as director of scouting when Getter was elevated to a full-time spot, getting the two new full-time jobs.
The Getter spot, meanwhile, is drawing interest far and wide. Bennett isn't exactly having to scour the ends of the earth, if you know what I'm getting at.
I've heard some big names – caveat: big names from the assistant ranks – have been in touch.
The focus will be on finding somebody with recruiting chops, working knowledge of the ACC, maybe some gray hair.
From what I'm hearing, the goal would be to have that full-time spot filled by mid-June at the latest, since players will be back on Grounds June 20 to begin classes in the second summer term.