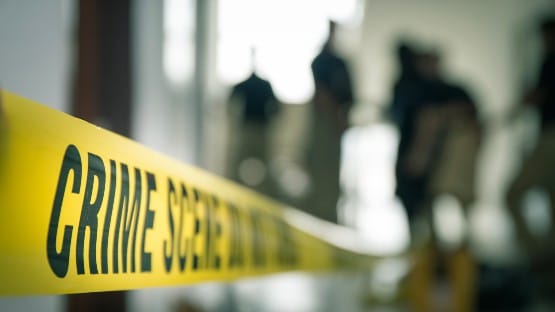 A total of 10 individuals have now been charged with second degree murder for the March 6 death of Irvo N. Otieno, 28, of Henrico County.
Otieno died during the intake process at Central State Hospital, a state-run inpatient mental-health facility located in Dinwiddie County, on March 6.
Police investigators were reportedly called to the scene more than three hours after Otieno's death and were told Otieno had become combative during the admission process and was restrained as a result.
On Wednesday, Dinwiddie County Commonwealth's Attorney Ann Cabell Baskervill charged seven county sheriff's office personnel with the felony count. She described Otieno's behavior as fidgety, stressed and anxious, likely due to his treatment.
The seven arrested deputies were:
Randy Joseph Boyer, 57
Dwayne Alan Bramble, 37
Jermaine Lavar Branch, 45
Bradley Thomas Disse, 43
Tabitha Renee Levere, 50
Brandon Edwards Rodgers, 48
Kaiyell Dajour Sanders, 30
The deputies have been put on administrative leave during the investigation.
Baskervill described the incident as "cruel" at a court hearing. According to Baskervill, Otieno was held down for 12 minutes.
"There was no legitimate purpose for putting him down on the ground other than revenge, frustration or demonstration of power," Baskervill said.
Today, three more arrests were announced for employees of Central State Hospital:
Darian M. Blackwell, 23,
Wavie L. Jones, 34,
Sadarius D. Williams, 27
These three individuals have been transported to the Meherrin River Regional Jail in Brunswick County and are being held without bond.
Two of the deputies were released on bond. Five others are being held without bond.
The latest three charges were filed March 15 in Dinwiddie County. The case will be presented to a Dinwiddie County grand jury next week for a final determination of charges going forward.
"The criminal information warrants are based on the evidence collected, analyzed and evaluated to-date," said Baskervill. "A key element of that evidence is the surveillance video from Central State Hospital that captures the intake process."
Baskervill said to maintain the integrity of the criminal justice process, she does not plan to release the video at this time.
The investigation by the Virginia State Police remains ongoing. Additional charges and arrests are pending, according to a news release sent by the Virginia State Police on behalf of the Dinwiddie County Commonwealth's Attorney's office.
Otieno's body was transported to the Office of Chief Medical Examiner in Richmond for examination. The preliminary report identifies asphyxiation as a cause of death.