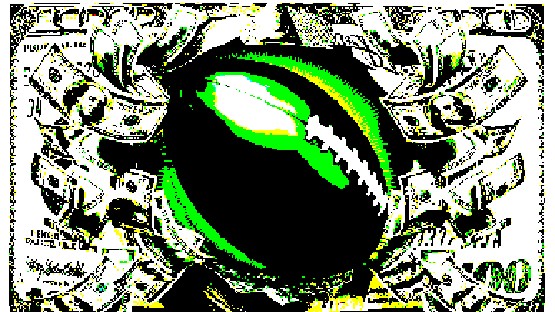 Bad news on the ACC keeping hope alive front: according to ESPN's Pete Thamel, "significant roadblocks" have come in the way of the conference adding Stanford and Cal, and sources are also saying that the effort to add SMU isn't headed anywhere, either.
Well, yeah.
The "significant roadblocks" to the Stanford/Cal adds could be the road atlas, which would suggest that trying to graft two schools literally on the Pacific coast to a conference with "Atlantic" in its name could be problematic.
Another potential roadblock could be the apparent interest of the Big Ten in Stanford and Cal, as back-ups to what we're told are standing invites from the B1G to UVA and North Carolina, two of the ACC's core schools.
The SMU part of this still makes no sense to me. The ACC has been exploring the DFW school for the past couple of years, and the other possible landing spot for SMU, the Pac-12, is about to cease to exist.
The Big 12 doesn't need SMU, so unless the school with as much money as God wants to stay in the second-tier AAC, maybe the second-tier Mountain West is viewed as more appealing?
I dunno.
The other odd news of the day came from TigersIllustrated.com writer Larry Williams, who has been told that Notre Dame has been pushing the ACC on the SMU and Stanford/Cal additions.
Which makes sense, given that Notre Dame is a member of the ACC in all sports other than football, and doesn't appear, still, to be interested in joining as a football member, which of course would change everything.
It would seem that Notre Dame is trying to preserve a conference spot for its basketball and non-revenue programs, while still not showing any interest in doing anything to help the bottom line of its partners in those other sporting ventures by sharing its football TV money.
Seriously, they can go to fooking hell.