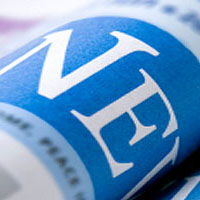 During October, Suburban Propane is joining the american red cross to raise awareness of the constant need for blood and platelet donations with the first nationwide "Fuel Your Community" campaign. All presenting blood and platelet donors at Red Cross blood drives and donation centers during October will be eligible to win one $5,000 Visa gift card as part of the campaign, courtesy of Suburban Propane.
While the October "Fuel Your Community" campaign is the first nationwide effort, it's the sixth time Suburban Propane and the Red Cross have partnered to raise awareness since 2012. Most recently, in June, Suburban Propane helped to collect more than 750 blood donations as part of an 11-state partnership from Maine to South Carolina. During the October campaign, Suburban Propane will sponsor an advertising campaign to raise greater awareness for the constant need for blood and platelet donations, and its employees will volunteer at blood drives and give blood or platelets themselves.
"Suburban Propane chose to support the Red Cross because of the impact it makes in people's lives every day," said Mark Wienberg, Suburban's Chief Operating Officer. "Some of our employees have been directly affected by the need for donated blood and they inspire us to make a difference in the communities we serve. We are proud to partner with the Red Cross in our first nationwide effort."
From Kristine Smith, a mother receiving blood after the birth of her son, to Janet Nitchman standing by her husband's side while he receives transfusions after a liver transplant, the Red Cross has touched the lives of many Suburban Propane employees. "I am appreciative of all blood donors out there, they really do save lives," said Smith.
"The support of Suburban Propane is welcomed and tremendously appreciated as the Red Cross aims to maintain sufficient blood supplies for hospital patients all year long," said Page Gambill, CEO, Mid-Atlantic Blood Services Region. "We hope this campaign encourages more people to give the gift of life."
To schedule an appointment to donate blood or platelets, download the Red Cross Blood Donor App, visit redcrossblood.org or call 1-800-RED CROSS (1-800-733-2767). For more information about the campaign, visit redcrossblood.org/suburbanpropane.
Upcoming blood donation opportunities
| | |
| --- | --- |
| 10/1/2014: 12 p.m. – 6 p.m., Eastern Mennonite University, 1200 Park Rd | Harrisonburg |
| 10/2/2014: 11 a.m. – 4 p.m., Marshalls Distribution Center, 701 North Main Street | Bridgewater |
| 10/3/2014: 10 a.m. – 3 p.m., Funkhouser Womens Center, 2275 Health Campus Drive | Harrisonburg |
| 10/6/2014: 2 p.m. – 6 p.m., Harrisonburg Rescue Squad, 1700 Reservior St. | Harrisonburg |
| 10/10/2014: 2 p.m. – 6 p.m., Valley Mall, 1925 E. Market Street | Harrisonburg |
| 10/15/2014: 10 a.m. – 3 p.m., James Madison Univ Warren Hall, 800 South Main St | Harrisonburg |
| 10/15/2014: 11 a.m. – 4 p.m., Sunnyside Retirement Community, 3935 Sunnyside Dr, Suite A | Harrisonburg |
| 10/30/2014: 12 p.m. – 5 p.m., Elkton Community Center, 20593 Blue and Gold Drive | Elkton |
How to donate blood
Simply download the american red cross Blood Donor App, visit redcrossblood.org or call 1-800-RED CROSS (1-800-733-2767) to make an appointment or for more information. All blood types are needed to ensure a reliable supply for patients. A blood donor card or driver's license or two other forms of identification are required at check-in. Individuals who are 17 years of age (16 with parental consent in some states), weigh at least 110 pounds and are in generally good health may be eligible to donate blood. High school students and other donors 18 years of age and younger also have to meet certain height and weight requirements.
About the American Red Cross
The american red cross shelters, feeds and provides emotional support to victims of disasters; supplies about 40 percent of the nation's blood; teaches skills that save lives; provides international humanitarian aid; and supports military members and their families. The Red Cross is a not-for-profit organization that depends on volunteers and the generosity of the American public to perform its mission. For more information, please visit redcross.org or visit us on Twitter at @RedCross.
About Suburban Propane
Suburban Propane Partners, L.P. (NYSE:SPH) is a nationwide distributor of propane, fuel oil and related products and services, as well as a marketer of natural gas and electricity. Headquartered in Whippany, New Jersey, Suburban serves the energy needs of more than 1.2 million residential, commercial, industrial and agricultural customers through more than 750 locations in 41 states.