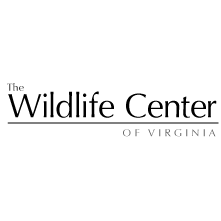 The historic Stonewall Brigade Band, founded in 1855, will premiere the Ed Clark's Eagle March at a Kids' Concert at Gypsy Hill Park in Staunton on Monday, July 13 at 8 p.m.  This new march, composed by Richard Adams, honors Ed Clark, the President and Co-Founder of the Wildlife Center of Virginia.
The concert is free and open to the public.  Other Center staff members will be near the Bandstand before the concert with some environmental ambassadors –  likely Pignoli [an Eastern Screech-Owl], Wilson [an Eastern Box Turtle], and other animals.
The march to be debuted on Monday honors Clark, who co-founded the Wildlife Center of Virginia in 1982.  The Center has treated more than 65,000 patients, representing 200 species of native mammals, birds, reptiles and amphibians.  Under Clark's leadership, the Wildlife Center has treated scores of Bald Eagles, done extensive studies of environmental factors that affect eagles and other wildlife, and worked to reform laws and regulations to strengthen the protection afforded to Bald Eagles.
Joining Clark at the Monday event will be Buddy, the Center's resident Bald Eagle.  Buddy hatched on April 27, 2008 at a nest at the Norfolk Botanical Garden – a nest well-known to thousands of individuals through a web-based cam.  In May 2008, the eaglet was admitted to the Wildlife Center with a lesion on his beak – later determined to be Avian Pox.  Despite an all-out effort by Center veterinarians, the pox lesion caused a permanent misalignment in the bird's beak.  Buddy's beak needs to be trimmed periodically, which means that he cannot be released back into the wild.  Buddy is a permanent resident of the Center; Monday's concert will be Buddy's first public appearance away from the Center this year.
The goal of the Center is to "treat to release" – to restore patients to health and to return as many as possible to the wild.  Clark has released Bald Eagles at locations all across Virginia.  "I've have done it dozens of times," Clark told The Richmond Times-Dispatch, "and every time it makes my heart stop."
The Center is currently treating 10 Bald Eagles.  Some of these patients may be seen on the Center's Critter Cam, a live web-based video stream.  A link to Critter Cam may be found at www.wildlifecenter.org.
The Center is also tracking four Bald Eagles – former patients that were outfitted with transmitters before release.  Those eagles have traveled as far north as New Jersey and as far south as South Carolina.  Updates on these eagles are available at http://wildlifecenter.org/critter-corner/success-stories.
It is estimated that the Bald Eagle population of North America numbered about half a million before European settlement.  With the loss of habitat, hunting, and the effects of DDT and other pesticides, the U.S. eagle population plummeted.  In 1977, for example, there were fewer than 50 Bald Eagle nests in Virginia.
Today, the Bald Eagle population in Virginia is on the rebound.  There are now more than 1,000 active Bald Eagle nests in the Commonwealth.
Additional information about the Wildlife Center is available at www.wildlifecenter.org.  Additional information about the Stonewall Brigade Band is available at www.stonewallbrigadeband.com.