Local
STAB's K-12 computer science program sets national standard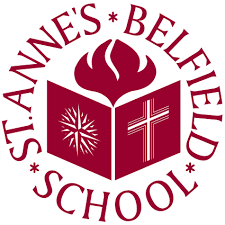 Five years ago, St. Anne's-Belfield School launched a model Grades K – 12 computer science program that has since set a standard of excellence on both regional and national scales, with educators across the globe looking to the program as a model of innovation.
Coordinated by Zach Minster in the Upper School and Kim Wilkens, founder of local nonprofit Tech-Girls, in the Learning Village (Grades K – 8), the program has expanded rapidly across the School, with a third computer science instructor hired for the 2018 – 2019 school year due to the popularity of courses. Today, computer science stretches across curricular and co-curricular programs and has become a part of daily life at the School.
"Computer science is a conduit through which our School can achieve larger goals like student-directed learning, interdisciplinary inquiry, and individual impact on the larger community. Beyond content knowledge, the goal of the computer science program, much like the goal of the School, is to instill habits of mind that are compatible with the Information Age," said Minster.
"Our overarching goals are that 100% of School students are exposed to and benefit from computer science, that self-selecting students are prepared for college-level success, and that computer science becomes accessible to all."
In the past four years, the program has grown from a computer science elective in the Upper School to five sections of computer science courses and multiple students undertaking computer-science related study projects. In the Learning Village, the construction of the CS Lab and Wilkens' availability to collaborate with teachers across disciplines has led to projects as diverse as a digital arts curriculum, weekly instruction on technology and computing for Kindergartners, pop-up makerspaces, "The 12 Days of Techmas," and even a technology-based haunted library devised by students after reading Neil Gaiman's The Graveyard Book.
"The computer science program grew through collaboration with students and educators willing to experiment," said Wilkens. "Proofs-of-concept began with pilots, such as integration into the Grades K – 4 math rotation, alignment of project-based learning opportunities in Grades 5 – 8 classrooms, and initiating new CS courses for Upper School students that integrate into the traditional model."
In the 2018 – 2019 school year, the program brought several strands of computer science outreach under the SPARK! umbrella, with the stated goal of making computer science accessible to all in Charlottesville and beyond. Three signature initiatives will be offered to students and teachers at low or no cost, including an annual teen hackathon, summer experiences for middle and high school students, and a Computer Science Institute designed to give K – 12 teachers hands on experience with computer science skills, tools, and lesson plans. These programs have already been recognized as role models by area collaborators like Mozilla, U.Va. Biomedical Engineering and Curry School of Education, ReinventED, and the i.Lab at U.Va.
"I am really excited to be working with U.Va.'s Curry School of Education on an initiative that will take what we've learned about K through eight computer science integration in the Learning Village and bring it to more educators and students throughout Virginia and beyond in an effort to bridge the diversity gaps in tech," noted Wilkens.
"This is an exciting time to be a computer science educator," agreed Minster. "The School's Strategic Plan includes a goal of continuing to foster inspired teaching and enduring learning by developing essential twenty-first century academic programs, like computer science, in order to prepare our students for the opportunities and uncertainties of the future. Through our work and the success of our students, we hope to have an impact far beyond our classrooms that will only continue to expand."
The 2019 SPARK! Teen Hackathon will take place Jan. 26 & 27. Applications are now open to area teens at spark.stab.org.