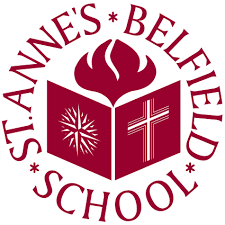 When Señora Roth assigned her St. Anne's-Belfield School fourth grade Spanish students a research project to investigate Hispanics, Latinos, and Hispanic- and Latino-Americans during Hispanic Heritage Month, she had no idea that one would receive a letter from an Olympic gold medalist.
"I'm a swimmer, and I thought it would be cool to study a swimmer," said Max Moore, who often watches swimming videos online and knew of Pablo Morales as a former world-record holder and 1992 Summer Olympics gold medalist in the 100-meter butterfly.
Max, who has been swimming with the local CYAC team for years and says he enjoys swimming all four strokes, decided to email Morales a list of questions to learn more about him. Roth and Moore used a contact at Cornell Law School, which Morales attended during a brief retirement in the late 1980s, to get in touch.
Morales, currently in his fourteenth season as the head coach of the University of Nebraska-Lincoln swimming and diving program, answered Moore's letter quickly, and with detailed information and advice for the young student-athlete.
"He told me to practice my finishes at the end of practice, because that's what it will be like in a race," said Moore. "He only won by three one-hundredths of a second [at the Olympics] because he did that."
Morales also told Moore that he grew up speaking only English at home with his Cuban immigrant parents, who came to the United States in the mid-1950s, and that he learned about the power of passion and perseverance during the Olympics, especially after failing to make the 1988 team.
"When I came back to try again in 1992, not a lot of people thought I could do it, but because I had passion for what I was trying to do it helped me overcome the odds" wrote Morales.
"I also had perseverance, the ability to maintain my passion and desire despite difficulties and failures, and learning as much from my experiences as I could. I trained and competed in 1992 more effectively because of what I learned during my career from my disappointments and failures."
Moore will present his research on Morales, including the letter he received, in class on November 2.