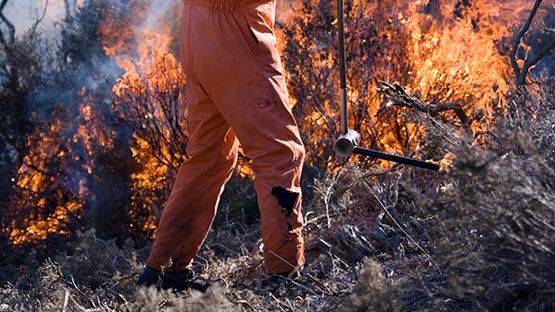 A prescribed burn near Fulks Run in Rockingham County is planned for Monday, and residents and visitors to the area may see and smell smoke along Highway 612 for several days.
The burn will take place in the 62-acre Slate Lick fields located 4.3 miles south of Fulks Run. The entrance to the fields will be temporarily closed during the burn operations.
The burn should be concluded in one day.
According the U.S. Department of Agriculture Forest Service, prescribed burns improve wildlife habitat by restoring open woodlands and grasslands to the forest landscape. Prescribed burns also keep the public and homes safe by reducing the buildup of dried leaves and wood in nearby forest land that can lead to uncontrolled wildfires.
For more information on our prescribed burn program, contact the North River Ranger District at )540) 432-0187, or visit the George Washington and Jefferson National Forest website.