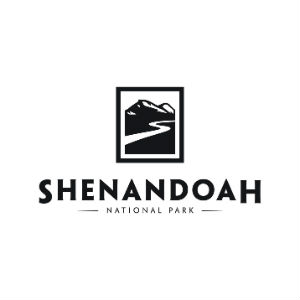 Shenandoah National Park officials are seeking public opinion on a plan to release a predatory beetle as a new tool to help control the spread of hemlock woolly adelgid (HWA).  HWA is an invasive insect that has devastated hemlock forests throughout the eastern United States. In Shenandoah, roughly 95% of hemlocks have been killed by this destructive pest.
Currently, the Park is managing HWA with subsurface soil injections of systemic insecticides (imidacloprid) at each tree's roots. Over the past 10 years, these chemical controls have had positive effects and many treated hemlock trees have shown improved health. More than 23,000 hemlock trees, spread across 2,150 Park acres, have been hand-treated with insecticides. This results in a very labor-intensive program.
In order for Shenandoah's hemlocks to become less reliant on labor-intensive chemical controls to survive, Park management plans to introduce an effective biological control (biocontrol) beetle that feeds exclusively on HWA. The predatory beetle, Laricobius osakensis, comes from Osaka, Japan, where the Shenandoah strain of HWA originated. The beetle is the primary predator of HWA in its native range in Japan and the two species have co-evolved life-cycles as a result of this shared environment. Additionally, the beetle's aggressive feeding behavior on HWA makes L. osakensis the ideal host-specific biocontrol.
Park officials intend to release L. osakensis at four sites in the park. These locations have not been previously treated with insecticides and offer ideal conditions for biocontrol releases, including enough HWA for the predatory beetles to eat. Scientists and managers are hopeful that this new beetle species will help control HWA over time.
Other public areas that have successfully released L. osakensis beetles in the past two years include: Great Smoky Mountains National Park (Tennessee), George Washington National Forest (near Goshen, Virginia), Carnifex Ferry Battlefield State Park (Summersville, WV), and Clinch Mountain Wildlife Management Area (near Saltville, VA).
Shenandoah National Park management is working with the U.S. Forest Service and Virginia Polytechnic Institute and State University on this project. The U.S. Forest Service provides programmatic oversight, funding, and support for biocontrol beetle releases on federal and state lands. Virginia Tech has researched and vetted several HWA biocontrols, and has provided the expertise and the rearing labs that produceL. osakensis.
Species of HWA predatory beetles are very small black lady beetles and should not be confused with the larger red and black spotted lady beetle that is typically found over-wintering in large numbers throughout the area. All introduced biological controls, such as HWA predatory beetle, are first quarantined and researched in depth before given approval by the U.S. Department of Agriculture (USDA) for release.
The USDA has conducted an environmental analysis and has issued a decision and a "Finding of No Significant Impact" for release of these beetles in U.S. forests.  Additionally, the National Park Service has conducted similar environmental assessments (EA) in other eastern National Park units for beetle release, with the same findings. These national and regional level analyses are sufficient for Park managers to proceed with such an action without the need for an additional EA.
As a courtesy, Park officials wish to gain public input on this proposed release before proceeding. The public input period is being offered so that comments can be collected on topics or concerns that should be considered, but which the USDA and NPS analyses might have overlooked. Comments will be collected onhttp://parkplanning.nps.gov/shen from October 1, 2015 to October 15, 2015.  Links to environmental analysis documents and other information about this proposed action will be available on this site. Following the review of public input, Shenandoah National Park managers will make a final decision and notify the public via a second press release on this topic.
For more information about Laricobius osakensis beetles, please visithttp://na.fs.fed.us/fhp/hwa/biology/Laricobius_osakensis_fact_sheet.pdf