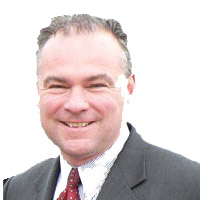 U.S. Senator Tim Kaine today welcomed Senate passage of the Every Child Achieves Act (ECAA), bipartisan education legislation that includes key provisions he authored to help prevent sexual assault and strengthen career and technical education (CTE) in schools across the country. The bill reauthorizes the Elementary and Secondary Education Act (ESEA), the chief federal law addressing K-12 education.
With passage of ECAA, 81-17, key provisions of the Teach Safe Relationships Act, legislation Kaine introduced with U.S. Senator Claire McCaskill last February, were overwhelmingly approved. Under the Senate-passed bill, all schools that apply for Title IV funding would be required to describe how they are educating students about safe relationship behavior regardless of whether they use ESEA funds for health education. The idea for the bill came out of a December 2014 meeting Kaine had at the University of Virginia to listen to students' recommendations for preventing campus sexual assault.
"I'm pleased we passed this long-overdue bill that will benefit the nation's schools, and with them, our economy and global competitiveness. With passage of ECAA today, a commonsense idea suggested to me by students at UVA to help prevent sexual assault has now passed the Senate with a strong bipartisan vote," said Kaine. "With intimate partner violence disproportionately impacting young people, it's critical that schools teach students about safe relationship behavior, consent and the resources available to them prior to entering college. Equipping our students with this knowledge is an important step toward preventing domestic abuse and sexual assault, on and off our college campuses."
Kaine, co-chair of the Senate Career & Technical Education Caucus, also successfully secured provisions in ECAA to strengthen CTE, including an amendment that designates career and technical education as a core academic subject – on par with English, math and science – which will give due recognition to the important contributions CTE makes to students' future success.
"I grew up working in my dad's ironworking and welding shop. I ran a school that taught kids to be welders and carpenters in Honduras many years ago, and what I learned is that high-quality technical education is an important part of the educational spectrum," Kaine said in remarks on his amendment on the Senate floor earlier this week. "This amendment broadens what is a 'core curriculum' to include computer science and foreign languages, and this amendment would make plain that high-quality career and technical education is a core academic subject."
The ECAA also includes Kaine's provisions to ensure school counselors have greater access to the resources and information they need to help students make informed decisions about their futures, as well as a provision encouraging schools to integrate teacher professional development for CTE with other academic curricula through opportunities such as common planning time to coordinate instructional strategies. Additionally, a Kaine amendment to ECAA that would help ensure students are ready for postsecondary education and the workforce was passed unanimously. The amendment strengthens the Career Ready Act, bipartisan legislation Kaine introduced with U.S. Senators Tammy Baldwin and Rob Portman, by encouraging states to create work-based learning opportunities through partnerships with businesses that allow students to earn industry-recognized credentials and credit for postsecondary education. By incorporating career readiness indicators into their state accountability systems, states will have the opportunity to recognize schools that are successfully preparing students for postsecondary education and the workforce through tools like technical skills training and college credits.