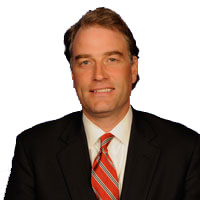 Congressman Robert Hurt (R-Virginia) tonight released the following statement in response to President Obama's annual State of the Union Address.
"I appreciate President Obama's coming to the Capitol tonight to speak to Congress and the American people about his priorities for our nation.  While I welcome the ideas and proposals the President offered for improving our economy and making life easier for working families in tonight's address, I have serious concerns with much of his approach for achieving these important goals.
"While the President discussed many important issues tonight, a harsh economic reality remains.  Far too many Fifth District Virginians and Americans across the country are out of work and many more are forced to settle for working only part-time.  Families continue to struggle with stagnant wages and rising health insurance premiums.  Small businesses and family farms labor under the increasing burden of federal regulations which impede their ability to invest in their communities and create jobs.  And our national debt totals more than a staggering $18 trillion – translating to more than $56,000 in debt for every American citizen.
"The American people sent a loud and clear message in November that they do not want the President to act on his own.  They want him to work with the new Congress to advance the people's priorities.  We must work together to implement a simpler, fairer, and flatter tax code that will ensure that individuals and businesses have the certainty they need and that all Americans are keeping more of their hard-earned tax dollars.  We must remain focused on implementing significant fiscal reforms to keep current programs solvent rather than spending money we do not have.  We must remove the federal government as a barrier to job creation rather than imposing even more burdensome regulations on struggling small businesses.  We must provide even greater opportunities for future generations to prosper.
"We in the House of Representatives will continue to advance bipartisan solutions, but we cannot implement real solutions to the challenges our great nation faces alone.  It is my hope that the President will work with us, rather than around us, and join us in promoting policies to build a stronger America for our children and grandchildren.  I look forward to finding common ground on these important issues as we work to encourage success for all Americans so that they can realize the American dream for themselves and future generations."