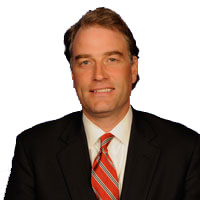 During one of our district tours last year, a concerned constituent told me that federal government regulations are "taking the breath" away from small businesses and family farms in the Fifth District. And as I make visits with Central and Southside Virginians across our district, I am constantly reminded of those words as I see the devastating effects that unnecessary federal regulations are having on families, individuals, and small businesses.
Though the stories of over-regulation that I hear come from Central and Southside Virginians in the Fifth District, Americans across this country – from Virginia to California – together suffer  the same negative effects of high unemployment and an unsustainable national debt that are the results of an overreaching federal government.
Just this past week, the House came together to pass yet another piece of pro-growth legislation that would reduce costly regulatory burdens that are literally "taking the breath" away from farmers, small businesses, and whole communities in central California as unnecessary federal government interference is putting families out of work and farms out of business. These federal mandates are creating otherwise preventable droughts and causing undue hardships for many as they favor directing water resources to fish rather than allowing necessary water resources for humans, resulting in drought, destruction of crops, and thousands of jobs lost.
Whether it is the family farmer in central California who is suffering from lack of production due to government regulators restricting his access to water;  the small business owner in Lunenburg County who was investigated by regulators because rainwater dripping from the office roof was creating a puddle that the federal government deemed to be a "wetland;" or the peach grower in Nelson County who struggles to keep up with the costs of burdensome regulations, federal government over-reach has a very real and a very negative impact on Central and Southside Virginians and Americans across this country.
Just as we have done this week by passing yet another piece of legislation that would save and grow jobs and provide regulatory relief, the House remains fully committed to working on behalf of the American people and putting forth real solutions to the great challenges that we face.
The people of Central and Southside Virginia have demanded a departure from the status quo, and as I work to let their voices be heard in Washington, it is my hope that the Senate and the Administration will also listen to the individuals, families, and small business owners who are depending on us to reduce government interference so we can grow jobs, reduce our national debt and deficit, and preserve this great nation for our children and grandchildren.
Robert Hurt represents the Fifth District in the United States House of Representatives.