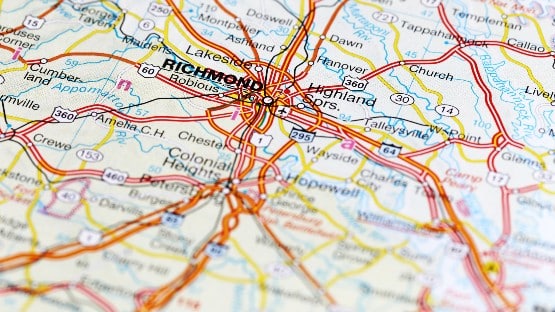 Richmond Police have identified the man who died in an officer-involved shooting following a homicide on Evergreen Avenue as James Talbert, III, 63, of Richmond.
Detectives have also identified the female victim of the homicide on Evergreen Avenue on Friday at Peace Talbert, 55, of Richmond.
The two individuals were married.
On Friday at approximately 10:39 a.m., Second Precinct officers were called to a residence in the 1100 block of Evergreen Avenue for the report of a person shot inside a home. Officers found an adult female, Peace Talbert, inside the home down and unresponsive, suffering from an apparent gunshot wound. She was transported to a local hospital where she succumbed to her injury.
At approximately 11:09 a.m., two Fourth Precinct officers encountered the suspect, James Talbert, III, outside of his vehicle in the 4200 block of North Avenue. The officers fired their service weapons, striking and injuring Talbert, III.
Officers at the scene rendered aid to Talbert. He was then transported to a local hospital where, last night, he died.
A firearm was reportedly recovered at the scene.
The homicide is under investigation and, as with all officer-involved shooting incidents, the department is conducting an investigation of the officer-involved shooting incident.
Anyone with information is asked to contact Major Crimes Detective M. Young at (804) 646-3926 or Crime Stoppers at (804) 780-1000. The P3 Tips Crime Stoppers app for smartphones also may be used. All Crime Stoppers reporting methods are anonymous.