Red light traffic cameras are now live and  operational in the City of Richmond, and drivers that violate a red light traffic signal at the intersection of Hull Street Road and Elkhardt Road will be subject to a $50 citation.  This is the first red light camera for the city, but will likely not be the last.  In the city's request for proposals, issued in May of 2010, up to 20 intersections would be considered for red light cameras.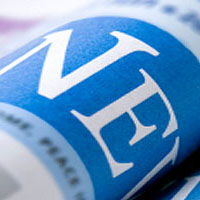 Red light cameras across the country have often been highly controversial as they have clearly been designed to generate revenue with safety as a mere side beneficiary.  Camera programs have been installed and then turned off and even re-instated in some localities. The constitutionality of the programs has also been questioned.
In May of this year, a Hernando County, Florida judge was reportedly automatically dismissing the cases of motorists caught on camera making rolling right turns on red lights. The belief by some in that county is that enforcing a right-on-red violation is unconstitutional and a violation of due process rights.  In Pasco County, Florida and in St. Louis, Missouri citations were also being questioned as judges believe the tickets to be unconstitutional as the burden of proof of proving who was driving the car falls on the defendant and once again that due process is not provided.
AAA Prefers Cameras be Used as a Last Resort
AAA, an advocate for the motorist's safety for more than 100 years, is fully supportive of measures that reduce crashes and recognizes the serious threat of crashes due to red light running.
Intersections crashes are some of the worst types of crashes as they often result in T-bone collisions where injuries and fatalities rates are high.  AAA believes that the first step, however, should be traffic-engineering enhancements and other physical and operational improvements. Once these improvements have been made, and have not fully addressed the safety concerns of an intersection, then and only then, should additional measures, like red-light cameras, be considered.
"Running a red light is extremely dangerous and AAA supports measures to improve safety," said Martha Mitchell Meade, Manager of Public and Government Affairs for AAA Mid-Atlantic. "AAA believes, however, that red light cameras should be implemented only as a last resort when all other safety improvement measures have been considered first, and only when they are designed to be about safety first and not revenue generation" said Meade.
AAA met with City of Richmond officials in May of this year regarding the details of their program and was assured in that meeting that safety was to be the primary goal of the new automated enforcement program.  "The officials with whom we met were cordial, forthcoming and indicated a strong dedication to making sure that the city's programs were about safety first," said Meade.   While AAA, again, prefers that traffic engineering improvements be implemented first, the city plans to make such improvements in addition to implementing the cameras. The engineering changes to the intersection of Hull Street Road and Elkhardt Road are slated for late 2013-early 2014.  These improvements include a traffic signal project upgrade, pedestrian crosswalks and left turn-phasing changes from protected-permissive to protected-only. Vehicle crashes at this intersection totaled 16 in 2012, making it the most dangerous in the city.
According to the Traffic Safety Engineering Analysis provided by the Richmond Police Department, 11 of those crashes involved vehicles making a left turn and did not have the right-of-way.  The proposed protected-only left turn safety improvement is considered a low cost safety improvement and has been successful in other states such as Michigan by reducing a total crash rate of 32 percent and left turn crashes by 84 percent.
The Question of Profitabilty 
Is the City of Richmond's Program All about the Money?  Time will tell and AAA will be watching.
Information obtained by AAA from the city revealed that the camera vendor selected is Redflex, a company that has been has been the center of unwanted attention due to alleged bribery in Chicago and elsewhere. When AAA representatives asked the City of Richmond about details of the Redflex contract, the city assured the motor club the contract was audited and reviewed and that officials did not see red flags that would lead to a cause for concern.
The City of Richmond approved the contract with Redflex in 2012 at a flat rate of $4,740 per camera, per month.  At a rate of $50 per violation, the city would need to cite 95 red light runners per month to meet the monthly goal of $4,740.  That calculates to approximately 3.2 red light citations per day at one intersection to pay for just one camera.  The intersection of Hull and Elkardt has a red light camera on both the east and westbound approaches.  If there are not enough violators ticketed with the use of the cameras at the intersection, Redflex, is contractually obligated to cover any financial shortfall.  "The fact that Redflex will cover any revenue shortfall appears to be a good thing, however, it is highly unlikely, based on other similar programs, that a shortfall will ever be an issue," Meade stated.
In other areas, such as Washington, D.C., red light camera systems have been extremely controversial pointing to a cash cow operation for the jurisdiction; collecting record revenues of nearly $30 million in three years.
Furthermore, AAA Mid-Atlantic is concerned about language in the RedFlex proposal which clearly indicates that at least for Redflex, the scheme is much more about money than anything else. The proposal promises the city "exponentially greater revenue."  In contrast, Richmond City Police Captain William Smith assured AAA that motorist safety, not revenue is the primary goal for the camera program.
"AAA is encouraged by our meeting with police officials and urges them to continue to be vigilant about their dedication to safety when it comes to automated enforcement," concluded Meade.