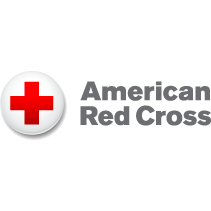 Millions of people are looking forward to having fun and traveling this summer and the American Red Cross wants everyone to stay safe.
"Preparation and prevention are key components of summer safety," said Reginald E. Gordon, CEO for the American Red Cross Virginia Region. "If an emergency occurs, people need to know what to do until advanced medical help arrives."
When traveling, it's important to know the level of ability of the people in your group and the environment around you. Sprains and falls are some of the most common misfortunes travelers may face. Sprains are the most common injury for someone on a cruise, along with contusions and other superficial wounds. Going to the mountains? Falls are the biggest threat, many due to poor decision-making, lack of skill or not being properly prepared. Dehydration is also a danger. People planning a camping trip face the same dangers.
WHAT TO DO IF:
Stung by a jellyfish? Wash liberally with vinegar as soon as possible for at least 30 seconds. If vinegar isn't available, make a thick mixture of baking soda and water.
Mosquitoes biting? Ideally the first step is to prevent mosquito bites. If not, use an over-the-counter product to reduce the itch and urge to scratch.
Sick stomach? Keep the person hydrated and take a medication made specifically for someone with tummy woes.
Too long in the sun? Get out of the sun, cool the area and use topical pain relief medication if needed.
Blisters? Leave it alone to protect the area. If the blister may cause further injury, puncture at the base, clean and protect with another barrier such as a bandage.
Allergic reaction? Remove the person from the allergen; give them oral antihistamines if needed. If the situation is life-threatening, consider the use of epinephrine.
AVOID VACATION MISHAPS Vacationers should pack appropriate clothing, insect repellant, sunscreen and first aid items. Include soap, tweezers, wound gel, personal medication and items such as fever reducers, fungal creams and pain relievers.
TAKE A CLASS Prepare for the unexpected with First Aid/CPR/AED training. Training can give people the skills and confidence to act in an emergency and to save a life. Red Cross offers a variety of online, blended (online content with in-class skills session) and instructor-led classroom training options. Register at redcross.org/takeaclass. A variety of First Aid kits and emergency supplies are available atredcrossstore.org.
DOWNLOAD APPS Download the Red Cross First Aid App for instant access on how to treat common emergencies as well as a hospital locator which is helpful for travelers. The Emergency App is a single 'go-to' source for weather alerts and safety tips for everything from a power outage, to a severe thunderstorm, to a hurricane. All Red Cross apps can be downloaded for free in app stores by searching for 'American Red Cross' or by going to redcross.org/apps.