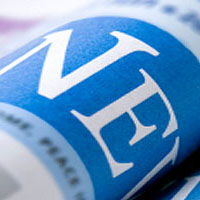 Kevin Donleavy will tell stories about the slaves and Irish immigrants who built the 17 miles of railroad that ran from Crozet to Waynesboro Saturday, August 20 at the Humpback Rocks Farm. This "Picnic with Friends" event is a centennial celebration of the National Park Service. It's sponsored and organized by the Friends of the Blue Ridge Parkway, Humpback Rocks Chapter, and the Park Service. The picnic also will feature old time music and old fashioned games and races.
During the 1850s the 17-mile section of the railroad was built under the direction of Claudius Crozet, a French engineer who accepted the challenge to get the railroad over the Blue Ridge Mountains. The work involved preparing the track through steep terrain, building tall embankments across deep ravines, constructing stone culverts at the mountain streams, and blasting four tunnels through the mountains.
The contractors hired hundreds of Irish immigrants and rented slaves. Clann Mhór, a group spearheaded by Donleavy, which in Gaelic means the Great Family, is seeking to honor the history of these railroad workers. The group studies the work they did and their lives in the shanties built along the mountain tracks. Men labored with drill bits, sledge-hammers, pickaxes, shovels and wheelbarrows. Blasting the rock with black powder was dangerous and slow. Workers died from accidents and diseases.
Clan Mhór has collected more than 2,000 names of Irish immigrants and more than 100 names of slaves and combed through thousands of documents to get an idea of what the workers' lives were like.
"Picnic with Friends" runs from 11:00 a.m. to 4:00 p.m. at milepost 5.8 on the parkway. Bring a picnic and a chair.