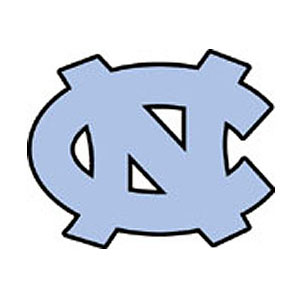 North Carolina football coach Larry Fedora talks with reporters on Monday. UNC (2-2, 0-1 ACC) hosts Virginia Tech (3-2, 0-1 ACC) on Saturday at 12:30 p.m. in Chapel Hill, N.C.
LARRY FEDORA: Looking forward to getting back to home and playing in front of our crowd against a very well-coached and very good Virginia Tech football team. We are looking forward to it.
Q. Just kind of wanted to — obviously looking at that last game against Clemson and what happened going to this, what did you learn the most about your team in that game that you can bring forward into this match-up?
LARRY FEDORA: Well, we did a lot of things better, and then we did some things not very good. I will say that our team fought throughout the entire game all the way till the end, and we just didn't make enough plays. But there were some very bright spots in the game and we had some guys that made some really nice plays, and we felt like we did a really good job of stopping the run, but we gave up too many mental mistakes and big plays to win a football game of that caliber.
Q. As you look forward with this team and you look at your upcoming match-up, I know you spoke on it a little bit, but what can you say about what you're heading into this week and what your expectations are of your team and this game against Virginia Tech?
LARRY FEDORA: Well, we're going to have to play better, there's no doubt about it. Virginia Tech is very well coached. Bud Foster, starting with their defense, does a tremendous job of pressuring, getting people to the quarterback, playing man coverage on the outside and daring you to beat them, and they've done a tremendous job of that. Having given up many points playing the game that way, and they're very confident in the way they do it. You know they're going to be very sound in everything they do on special teams. There are not going to be any mistakes there. And offensively I think they've evolved and they're throwing the ball much better than they have in the past. They've got some big receivers and tight ends, and the quarterback is doing a great job for them. We're going to have to play a really good, complete football game.
Q. I'm curious, they're a different football team when they're able to run the ball effectively, and obviously with what you guys do on offense, they're going to want to possess the football. What do you see from their run game, and why were you guys so effective against it last year?
LARRY FEDORA: You know, I think — I mean, I've always thought they've done a good job of running the football, and we felt like last year we were going to have to stop the run. We concentrated our efforts at that point, and we're going to have to do the same thing this year. We're going to have to stop the run. If we allow them to be two-dimensional, it will be a very difficult day for us. They will stay on the field. For us to get off the field, we have got to stop the run, and then we've got to hold up in the passing game.
Q. And on the other side of the ball, Kendall Fuller, and they have some very accomplished guys in that secondary, but they've struggled some in pass defense. What do you see there that's been a problem for them?
LARRY FEDORA: Well, I'd like to know where was the struggle on pass defense.
Q. Well, they gave up late scores against Georgia Tech and ECU and ECU threw for a ton against them.
LARRY FEDORA: Yeah, they threw for a ton. ECU is going to throw for a ton on a lot of people. I'll tell you this, watching them, Virginia Tech, with as much man, free and zero coverage that they play, I think their secondary does an unbelievable job of accomplishing what they accomplish, because you're not just bouncing in and out of it, you're majoring in it, and I think that says he's got complete confidence in those guys on that back end and what they're doing.
Q. Are Landon Turner and Jon Heck healthy again and ready to get back on the field this week?
LARRY FEDORA: They're both getting better. That's the best I can tell you. They're both getting better.
Q. Even though you put up some pretty good offensive numbers the last couple of weeks, how much would both of those guys being in there help your attack?
LARRY FEDORA: Well, it would definitely help us. I mean, it's your two most experienced starters that we have in the offense. We already had a very young offensive line, and then without those two guys in there we've become much younger and a whole lot less experienced. Yeah, it would help us tremendously for the continuity that we could eventually get going in the offensive line.
Q. My question was about Landon Turner. You said he was going to play on Saturday. What would his presence on the field as well as the leader of the line mean if he were to come back, especially with the defense you're facing Saturday?
LARRY FEDORA: Yeah, if we can get him back, he still brings some definite leadership up front, a calming effect for guys when things aren't going exactly as expected, and a guy that can bring those guys together and just keep them focused and keep them going in the right direction.
Q. I think it's fair to say based on the last few games, the secondary is an area of concern. What have you done this week to improve the secondary and shore up the mistakes that were made against Clemson and just get better on that part of the defense?
LARRY FEDORA: Yeah, well, mental mistakes are basically a lack of focus. I mean, that's what it is. When you have a missed assignment, unless you have not been taught your job and don't know your job, then I would say it's a lack of focus, and so we really haven't changed what we've done practice-wise. It's not like we're not practicing those things. It's more of challenging guys to make sure they do their job and they understand the importance of doing their job on every snap, both in practice and in games.
Q. And after the two tough losses, how is the morale in the locker room and how is practice this week in regards to the kids' attitudes going forward and heading into Virginia Tech?
LARRY FEDORA: Morale is fine. Morale is fine. The locker room is fine. I mean, energy level, practice is fine. I mean, these guys, you have to learn how to put things to bed and move on so that they don't bite you twice. Our guys have done a good job of that, and they're ready to roll.
Q. Talk about playing against Frank Beamer. What does he mean for this league as the elder statesman for the league?
LARRY FEDORA: Well, I mean, he's a legend. 28 years at the school is — I don't know if you'll ever see that again in this day and age of college football. I mean, you can't say enough great things about Frank Beamer, what he means to the game of football, what he's brought to Blacksburg and to the ACC.
Q. And talk about the new guys. I know the last couple weeks have been tough. What do you guys have to do to improve on Saturday?
LARRY FEDORA: Well, offensively we're going to have to — we have to move the chains. I mean, we're going to have to stay on the field and move the chains. To do that we're going to have to play — we're going to have to run the ball effectively, and I can't say that probably anybody but Georgia Tech ran the ball effectively on these guys, so we're going to have to do a very good job of that to be able to move those chains. Defensively we're going to have to stop the run, and we're going to have to create some takeaways. That's going to be huge for us to get off the field on 3rd downs, and then special teams we really need to create a game-changing play on special teams.