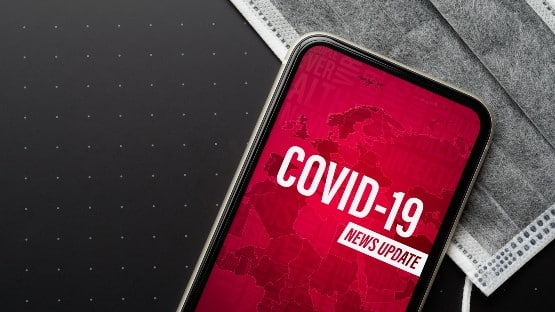 U.S. Sen. Tim Kaine revealed his Roadmap to Recovery today in response to the expiration of the national COVID emergency last month.
Roadmap to Recovery is a legislative plan to help America build on progress made since the depths of the pandemic. The plan includes personal stories from Virginians about the economy, health care, education and public safety needs of communities across the Commonwealth. Kaine also included an outline of steps to chart a new chapter of recovery.
"The last three years have been difficult for our whole country. But in the face of many challenges, unfathomable loss, economic tumult, and new demands on our health care system, Virginians' strength — coupled with federal investments and support — have helped the Commonwealth make a comeback," Kaine said. "As I travel throughout Virginia, I'm having great conversations with communities about how we can build on that progress to further strengthen our economy, safety, and health and education systems. This roadmap is about putting those ideas together to form an organized strategy for the next phase of our recovery."
Kaine's plan for jobs and the economy lays out steps he will take to alleviate household financial pressures, expand access to affordable job training and address worker shortages, especially in health care. The hope is to build on the economic progresses of the CARES Act, the Inflation Reduction Act, the CHIPS and Science Act, the Bipartisan Infrastructure Law, recent federal government budgets and the American Rescue Plan Act.
Action items include lowering taxes on the middle class, raising the federal minimum wage, passing the Fair Housing Improvement Act and expand access to affordable, high-quality job training.
The COVID-19 pandemic introduced news demands on health care which highlighted the importance of access to quality, affordable care for all. Kaine's plan includes passage of the Medicare-X Choice Act, the CARE for Long COVID Act and the Reproductive Freedom For All Act. With prevention, treatment and recovery services, the plan will fight the substance use epidemic.
Education is also included in the plan, especially providing accessing and affordable child care and addressing teacher shortages.
Public safety issues persist throughout the Commonwealth and the country, including gun violence and domestic threats from extremist organizations. Kaine's Virginia Plan to Reduce Gun Violence Act will implement safety measures. Kaine will push for greater funding of police programs and target fentanyl trafficking with his Disrupt Fentanyl Trafficking Act.