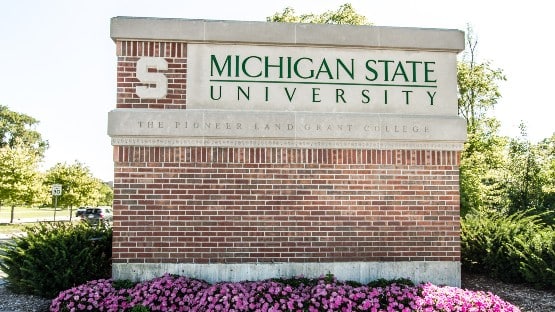 A criminal profiler would have told you that the Michigan State University shooter who killed three and wounded five others Monday night was likely a current or former student who, for some reason, had just snapped.
The circumstances of the shooting that were known early in Monday night's incident on the MSU campus would have made that assessment to seem to be the obvious.
There were two shooting scenes – an academic building and a student union.
The shooter, you would have assumed, had an issue with specific individuals – students, a professor or teaching assistant – that led to the shooting at the first scene, the academic building, then he walked to the student union, perhaps high on the adrenaline from the first shooting, to mete out a more generalized attack.
Further down the list of what you would have expected was just random guy with a gun, with no ties to the university.
Now we're being told that the shooter, Anthony Dwayne McRae, 43, of Lansing, Mich., was just a random guy with a gun, with no ties to the university.
This is America in 2023, where you don't even have to have a reason to go on a killing spree, as long as you have a loaded gun.
McRae shot himself dead as he was about to be confronted by local police late Monday, hours after killing three Michigan State students and wounding five others at the two shooting scenes.
Nothing is known at this time, or at least, being shared by police investigators, if they yet know, about what would have set McRae off, and why he would have chosen to carry out the attacks at the school.
According to The Detroit News, McRae pleaded guilty in 2019 to two weapons charges that could have led to significant prison time, but prosecutors allowed him to negotiate a deal that allowed him to avoid prison time.
One neighbor in Lansing interviewed by the paper described McRae as being "wild" and a "hell-raiser," and said McRae, who moved to the neighborhood a year ago to live with his father, was "constant trouble."
Another neighbor said police had been called to the home because of the sound of gunshots, believed to be McRae, shooting out the back door of the home, target practice.
Which is, yes, odd, but nothing in that still-developing profile of McRae suggests a guy who would one day go on an apparently random shooting spree.
Those details are still to come.
Meanwhile, the cable news networks are already on to the next story.
There will be another mass shooting somewhere today, and if not today, tomorrow.
Only in America. Literally, only in America.