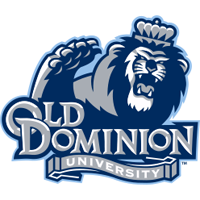 In the second ever meeting between the Old Dominion women's basketball team (9-6, 2-2) and Rice University (6-9, 1-3), it was the Lady Monarchs who overcame a 14-point deficit to come out on top by a score of 62-55 on Thursday night at the Tudor Fieldhouse.
Ashley Betz-White sparked an Old Dominion run by scoring 10 consecutive points in the second half and giving the Lady Monarchs a lead, in which they would never relinquish.
The opening 20 minutes was a game of runs, as Rice went on an 8-0 run, before ODU answered with a 9-0 run of their own to cut its deficit to four points, but was later followed by a 10-0 run by the Owls, which they later stretched to a 14-1 run. Ultimately, Rice took a 29-23 advantage into the locker rooms.
At the half, Old Dominion was led by two three pointers by LaQuanda Younger, followed by three players with four points each, respectively: Ije Ajemba (four steals and three rebounds), Destinee Young and Chelisa Painter. Rice was led by seven points from Maya Hawkins and six points from Christal Porter in the first half.
For the first half, ODU connected on 30.8% (8-26) from the floor, 27.3% (3-11) from deep and 66.7% (4-6) from the charity stripe. Rice shot 38.7% (12-31) from the floor, 66.7% (2-3) from three and 60% (3-5) from the free-throw line in the opening half.
After trailing by 14 points at one point in the contest, the Lady Monarchs shot 41.7% (12-22) from the floor in the second half, while holding Rice to 24.4% (10-41) shooting from the floor and 0-6 shooting from three. Old Dominion held a 26-13 advantage for bench points.
The Lady Monarchs forced 22 Rice turnovers for the contest, in a game which saw three lead changes; however, not a single tie.
Ashley Betz-White led the way for Old Dominion as the only player in double figures, finishing with 16 points to compliment four rebounds. Ije Ajemba (six rebounds and five steals) and Odegua Oigbokie (10 rebounds) each finished with nine points. LaQuanda Younger followed with eight points, while Chelisa Painter netted five points and grabbed five boards.
Christal Porter scored 13 points and secured nine rebounds, while Jasmine Goodwine also scored 13 points to go along with eight rebounds.
For the ballgame, Old Dominion shot 41.7% (20-48) from the floor, 33.3% (6-18) from downtown and 60% (12-20) from the charity stripe. Rice shot 30.6% (22-72) from the floor, 22.2% (2-9) from three and 50% (9-18) from the free-throw line.
NEXT UP FOR THE LADY MONARCHS: Old Dominion will remain in Texas for a showdown in Denton against North Texas on Saturday, Jan. 17, with tipoff slated for5:00 p.m. EST. The Lady Monarchs will then return home for a Thursday, Jan. 22 contest against Middle Tennessee at the Ted Constant Center at 7:00 p.m.