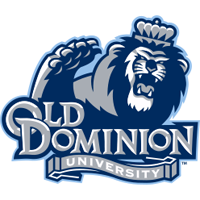 In the fourth ever meeting between the Old Dominion women's basketball team (8-5, 1-1) and Marshall (9-4, 1-1), it was the Thundering Herd who came out on top by a score of 69-37 on Thursday night at the Ted Constant Center.
Chukwuka Ezeigbo led the way for Marshall scoring 14 points and hauling down 12 rebounds on 7-9 shooting from the floor. Ezeigbo entered tonight's contest with the highest field goal percentage in the country, connecting on 69.7%.
Marshall jumped out and held a 23-7 lead with 12:40 left to play in the first half, after knocking down 10 of its first 12 attempts from the field, as well as three of its first four three point attempts.
The Thundering Herd closed the first half on a 19-4 run over a 9:40 span to take a 42-15 advantage into the locker rooms.
Jennie Simms led the way for ODU in the first half, netting seven points to go along with four rebounds and two steals. Tiffany Minor led the team with five first half rebounds.
Chukwuka Ezeigbo connected on all five of her attempts from the floor in the first half on her way to 10 points and eight boards.
For the half, the Lady Monarchs shot 6-31 (19.4%) from the floor, 0-9 (0%) from three and 3-7 (42.9%) from the charity stripe. The Herd hit 56.3% (18-32) of their field goals, 38.5% (5-13) and 100% (1-1) from the free-throw line.
The first media timeout of the second half didn't occur until the 12:36 mark, which presented a 55-21 Thundering Herd advantage. Marshall held a 65-32 at the last media timeout of the contest (2:09) of regulation.
Jennie Simms (6 rebounds) and Destinee Young (9 rebounds) led the way for the Lady Monarchs, each netting 12 points respectively. Odegua Oigbokie chipped in six points and three rebounds.
Also in double figures for the Thundering Herd were McKenzie Akers (12 points), Aja Sorrells (10 points, 6 rebounds) and Leah Scott (10 points, 5 rebounds and 3 assists).
For the game, Old Dominion hit 23.8% (15-63) of their shot attempts, 10.5% (2-19) from downtown and 38.5% (5-13) from the charity stripe. Marshall shot 45,6% (26-57) from the floor, 38.1% (8-21) from three and 81.8% (9-11) from the free-throw line.
NEXT UP FOR THE LADY MONARCHS
Old Dominion will complete its three game home-stand this Saturday, Jan. 10, against No. 25 ranked Western Kentucky with tipoff slated for 2:00 p.m. at the Ted Constant Center. Can't make the ballgame? Listen LIVE on ESPN 94.1 FM (Hampton Roads), with the pregame show beginning at 1:30 p.m.