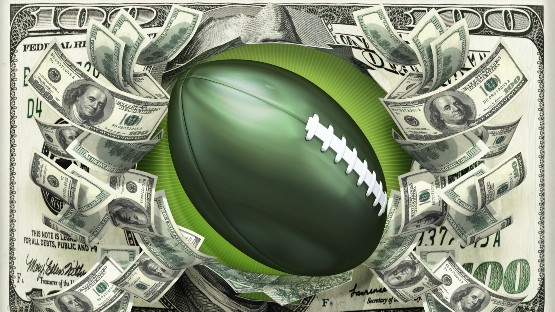 The ACC has its hopes for continued relevance set on trying to convince Notre Dame that it needs to become a full-fledged football member.
The pending exit of Jack Swarbrick from the AD job, with the heir apparent being the long-time NBC Sports Group chairman, Pete Bevacqua, figures to complicate things there.
"Jack and the entire Swarbrick family have been personal friends over the last two decades, and I'm thrilled for them as they look ahead to this next chapter," ACC Commissioner Jim Phillips said in a statement on Thursday, as the news came down.
"As we move forward, we welcome Pete Bevacqua to the ACC, as we know he brings a wealth of experience and a love for Notre Dame. Congratulations to the Swarbrick family, the Bevacqua family and Father John Jenkins and the Notre Dame family on today's announcement," Phillips said.
Credit to Phillips for trying to put a positive spin on things, but this move may or may not be good news for the ACC.
The word out of the conference headquarters before we knew that the guy in charge of NBC Sports would be taking over in South Bend was that the leadership in Charlotte has been hinging its hopes on Notre Dame coming to view the pending expansion of the College Football Playoff as a reason to move its football operations under the ACC umbrella.
The hope there is that Notre Dame will see hitching its wagon to the ACC as giving it a better shot of getting consistent access to the CFP.
The way it was laid out to us, the ACC would be willing, because why wouldn't it be, to let Notre Dame keep its NBC football money, in exchange for getting Notre Dame football for a full eight-game conference slate, which would give the ACC either two or three more games per year under its current broadcast deal with ESPN.
The ACC's current arrangement with Notre Dame has the Irish playing five games with ACC members per season, either two or three of those on the road that are broadcast under the ACC's deal with ESPN.
Notre Dame as a full conference member would play eight ACC games each year, four at home – ostensibly broadcast by NBC, assuming that relationship would continue, which is a safe assumption – and then four on the road that would fall under the ACC-ESPN broadcast deal.
Seems like a fair arrangement, if you're looking at this through the ACC's eyes.
If you're NBC, though, you might look at this and say, are we giving up one or two Notre Dame football Saturdays a year here, and if that's the case, why would we sign on to that?
Now, sure, Bevacqua's loyalties shift from being tied to NBC to being focused on what's best for Notre Dame once he takes over as AD, but can we just assume that he would view what's best for Notre Dame being any different than he did before just because he's wearing a sweater with a different logo?