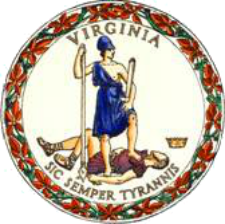 Gov. Ralph Northam today issued Executive Order Twenty Seven, establishing the Virginia Complete Count Commission for the 2020 Census.
The Virginia Complete Count Commission was created to improve the participation and representation of all Virginians in the 2020 Census. The Commission will facilitate the sharing of ideas and community resources regarding the 2020 Census as well as serve as a conduit between the Commonwealth and the United States Census Bureau.
"Since the beginning of my administration, we have worked to build a Commonwealth for all Virginians, no matter who you are or where you live," said Northam. "The 2020 Census data is extremely important for Virginia, and by establishing the Complete Count Commission we will ensure that all residents of the Commonwealth are counted—from our largest cities to our smallest towns and rural communities."
Every 10 years, the United States Constitution mandates a count of all the people living in the United States and its territories—the 2020 Census will address every household in the nation with a simple questionnaire. Data obtained by the survey will be compiled and a formal report will be submitted to the President of the United States by December 31, 2020. The data will help determine how approximately $675 billion dollars is distributed from the federal government to state, local, and tribal governments annually. The information will also be used in the redistricting of legislative districts and the reapportionment of Congressional seats held by individual states in the United States House of Representatives.
The Commission will enlist a broad range of stakeholders and representatives of constituencies that have historically been considered "hard-to-count" populations, to educate communities and promote the census. The group will collaborate with community partners and local Complete Count Committees to ensure an accurate 2020 Census count.
"Virginians are diverse and represent a true cross-section of America," said Secretary of the Commonwealth Kelly Thomasson. "In establishing the Complete Count Commission, Governor Northam is working to ensure those diverse voices are heard and that all Virginians are counted."
The Virginia Complete Count Commission is comprised of up to 40 members appointed by the Governor representing a broad cross-section of the Commonwealth.
The members of the Virginia Complete Count Commission are:
Nony E. Abrajano of Virginia Beach, Founder and Chairman Emeritus, Filipino American Community Action Group
Jonathan R. Alger of Harrisonburg, President, James Madison University
Vincent Ammann of Fairfax, Executive Vice President and Chief Financial Officer, Washington Gas; Vice Chair, Executive Committee Board of Directors, Virginia Chamber of Commerce
Suja Amir of Henrico, Secretary, Asian Latino Solidarity Alliance of Central Virginia
Rev. Dr. Jonathan Barton of Midlothian, General Minister Emeritus, Virginia Council of Churches
Gilbert Bland of Virginia Beach, President and Chief Executive Officer, Urban League of Greater Hampton Roads
Rev. Kevin Chandler of South Boston, President, Virginia State Conference NAACP
Jim Dau of Henrico, State Director, Virginia AARP
Dr. James J. Fedderman of Accomack, Vice President, Virginia Education Association
Caryn Foster Durham of North Chesterfield, Durham Strategy + Consulting
The Honorable Michael Futrell, Sr. of Prince William County, former Member, Virginia House of Delegates; Executive Director, Make the Future
Sarah Radcliffe Gross of Richmond, President, Virginia Parent Teacher Association
Razi Hashmi of Fairfax, Member, Virginia Asian Advisory Board
Dr. Gregory Howard of Newport News, President, Baptist General Convention
Dr. Tiffany Jana of Richmond, Chief Executive Officer, TMI Portfolio
Gaylene Kanoyton of Hampton, President, Hampton Branch, NAACP
Steve Kast of Poquoson, President and Chief Executive Officer, United Way of the Virginia Peninsula
Hyun Lee of Centreville, Director of Public Affairs, Korean American Society of Virginia
Eric Lin of Chesterfield, Immediate Past Vice-Chair, Virginia Asian Advisory Board
Ashley Reynolds Marshall, J.D. of Bedford, Executive Director, YWCA of Central Virginia
Sreedhar NagiReddi of Ashburn, Director, Volunteering Together for Service
Giao "Genie" Nguyễn Thị Ngọc Giao of Prince William County, President, Voice of Vietnamese Americans
S. Beth Nolan of Chesterfield, KIDS COUNT Director, Voices for Virginia's Children
Beth O'Conner, M. Ed. of Blacksburg, Executive Director, Virginia Rural Health Association
Dr. William O. O'Hare of Cape Charles, President, O'Hare Data and Demographics Services LLC
Aida Pacheco of Mechanicsville, Member, Virginia Latino Advisory Board
James Parrish of Richmond, Executive Director, Equality Virginia
The Honorable Nancy Rodrigues of Surry, former Virginia Secretary of Administration; Deputy Director, 2019 Commemoration: American Evolution
Monica Dafney Sarmiento of Washington, DC, Executive Director, Virginia Coalition for Immigrant Rights
Terron Sims, II of Arlington, U.S. Army Veteran; Veteran and Military Families Advocate
Dr. Elda Stanco Downey of Roanoke, Founder and Chief Executive Office, Roanoke Spanish
Reggie Tupponce of Glen Allen, Member, Upper Mattaponi Indian Tribe
Julian Walker of Chesterfield, Vice President of Communications, Virginia Hospital and Healthcare Association
Jonathan C. Zur of Richmond, President and Chief Executive Officer, Virginia Center for Inclusive Communities
About the 2020 Census
The decennial census is a count of everyone living in the United States and is mandated by the United States Constitution. The goal of the 2020 Census is to count everyone once, only once, and in the right place. Census data are used to distribute Congressional seats to states, and to distribute more than $675 billion in federal funds to local, state, and tribal governments each year. Data will also be used to make decisions about which community services to provide. One way to help ensure that everyone is counted is to form Complete Count Committees in communities, municipalities, cities, counties, states, and tribal governments across the country. Complete Count Committees are volunteer teams consisting of community leaders, faith-based groups, schools, businesses, media outlets, and others who are appointed by elected officials and work together to ensure entire communities are counted. The 2020 Census will implement new technology to facilitate responses; for the first time, individuals will be able to respond online, by phone, as well as by mail.  Strict confidentiality laws protect the respondents and the information they provide.
To learn more about local Complete Count Committees or the United States Census, click here.
To learn more about the Virginia Complete Count Commission and read the text of Executive Twenty Seven, click here.