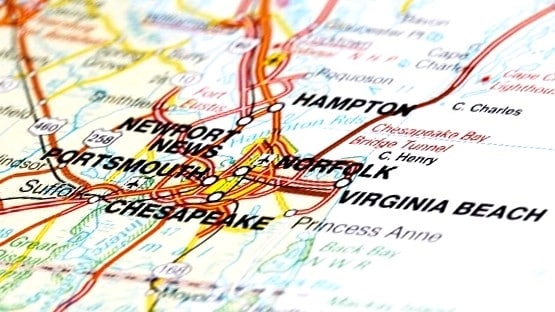 Norfolk Police have charged three people in connection with a shooting late Tuesday night that left a man dead.
Around 11:20 p.m. on Tuesday, police were called 853 North Military Highway for the report of a gunshot victim. When officers arrived, they found a man, later identified as 32-year-old Christopher Ambrister, suffering from a life-threatening gunshot wound.
Ambrister was pronounced dead at the scene.
As a result of their investigation, Detectives have charged Isaiah K. Roberson, 26, of Petersburg, with second-degree murder and use of a firearm; Gavin M. Kearney, 21, of Suffolk, with second-degree murder and use of firearm; and Shanasia A. Lyles, 19, of Portsmouth with accessory after the fact.
Roberson, Kearney, and Lyles are all currently being held in the Norfolk City Jail without bond.