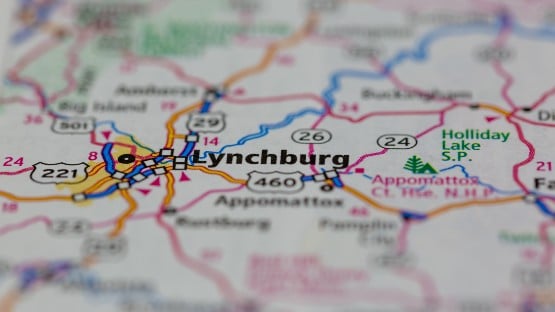 A New York man has been sentenced in a Virginia case involving drug distribution and firearms charges.
Najalaek Walker, 27, of Troy, N.Y., was sentenced this week to four years in federal prison after pleading guilty in October to one count of possession with the intent to distribute cocaine, one count of possession with the intent to distribute heroin, and one count of possession of a firearm by a convicted felon.
According to court documents, on Nov. 27, 2021, members of the Lynchburg Police Department were notified that Walker was on a Greyhound bus and expected to stop in Lynchburg. Walker was wanted by the state of New York for a parole violation at the time, and an extraditable warrant had been issued.
As he exited the bus, Walker dropped a food container he was holding that contained a Jimenez Arms 9mm pistol with 12 rounds of ammunition.
During his arrest, Walker was found in possession of numerous individually packaged bags containing heroin and cocaine, as well as an additional eight rounds of 9mm ammunition.