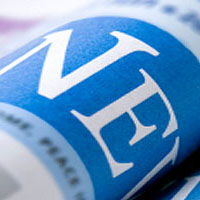 A crop that was grown in the early years of the Virginia colony could be returning to farm fields in a few years.
On March 16 Gov. Terry McAuliffe signed a bill that authorizes Virginia Tech and Virginia State University to grow industrial hemp for research purposes. The Virginia Department of Agriculture and Consumer Services will issue the growing licenses. The law goes into effect July 1.
Hemp was once so valuable a crop that it was one of 100 plants members of the Virginia Company were ordered to grow in 1619. It also was one of three principal crops at George Washington's Mount Vernon. Hemp was used to make rope, fabric and paper.
In 1937 Congress passed the Marijuana Tax Act, which imposed an excise tax on all sales of hemp and was a major barrier to hemp production. Industrial hemp was grown in the United States until 1945. In 1970 all forms of the cannabis plant were banned under the Controlled Substances Act.
"We support the research of any new crops for our farmers, including industrial hemp," said Lindsay Reames, Virginia Farm Bureau Federation assistant director of governmental relations. "The growth of industrial hemp for research was permitted by the 2014 Farm Bill. Legislation needed to be passed in Virginia to allow for its growth within the state." Sen. Rosalyn Dance, D-Petersburg, and Del. Joe Yost, R-Pearisburg, were patrons of the successful legislation.
The universities' research will be conducted in conjunction with the network of Virginia Cooperative Extension agricultural research centers.
Hemp seed oil has the potential to be an alternative energy source and an ingredient in pharmaceuticals, as well as a cooking oil. Hemp fiber is used in clothing, rope, construction materials and carpet and in the automobile industry.
"VDACS will continue to support industrial hemp in Virginia and looks forward to working with our state research partners to seek the best production practices and potential markets for the crop in the near future," said Sarah Pennington, VDACS public relations specialist.
She said there has been interest among farmers and farm industries, and that VDACS has begun reaching out to supporters of the industrial hemp legislation and to industries interested in using Virginia-grown hemp.