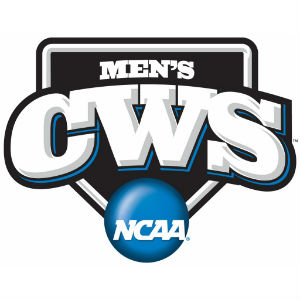 UVA's offensive woes have been well-chronicled on these pages. The UVA attack scored just 5.4 runs per game in the 2014 regular season, down more than 2.5 runs per game from what it did in 2013, and the output was down to 4.5 runs per game in the 2-4 limp toward the NCAA Tournament.
The Cavs were noticeably more aggressive Friday against Bucknell, and it showed in the final numbers, with the Cavs getting into double-digits in hits in the 10-1 win.
The normally ultra-patient mike papi had three hits, two of them first-pitch singles. Was his aggressiveness part of the game plan, or situational?
"Probably more situational," Papi said. "We pride ourselves on being more aggressive and putting pressure on the other team, and if we're going to be a great team, everybody needs to buy into being more aggressive and swing at pitches that are maybe borderline and use them instead of being more selective."
Catcher Nate Irving said that level of aggressiveness will define the Cavs in the 2014 postseason.
"We're going to be tough, hard-nosed, aggressive," Irving said. "We're going to take it to the other team, no matter who's on the other side. We're going to play the game the way we were taught to play, no matter what. That's been consistent for us no matter what has happened this year."
UVA baseball coach Brian O'Connor said he could sense this was coming from his team after a solid week of practice.
This week of practice, Monday, Tuesday, Wednesday, it was the best week of practice we've had all year," O'Connor said. "The intensity was good, the competitiveness was good. With the kind of arms that we run out on the mound, a lot of times when we scrimmage, which we did do on Tuesday and Wednesday, a lot of times our arms have a lot of success against our hitters. That was not the case this week. It looked like a group that was very determined to do what it takes for us to be successful."