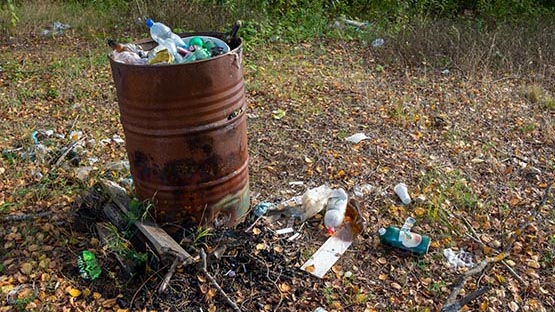 The National Weather Service has issued a special weather statement for Virginia, West Virginia, Maryland and D.C. due to an elevated risk for the spread of wildfires this afternoon.
The conditions are likely across northern and central Virginia; western, central, northeast and southern Maryland; eastern West Virginia; and the District of Columbia.
The risk covers all areas east of the Allegheny Front.
According to NWS, relative humidity values are expected to drop back to around 25 to 35 percent this afternoon. The lowest numbers are likely in the Shenandoah Valley.
Winds will be out of the northwest at 10 to 20 mph with gusts up to 25 mph. Along the Blue Ridge Mountains, gusts could be as high as 30 mph.
Recommendations
exercise caution if handling open flames or equipment that creates sparks
dispose of cigarette butts, matches and other flammable items in appropriate containers
keep vehicles off dry grasses, dead leaves and other tree litter
outdoor burning is strongly discouraged