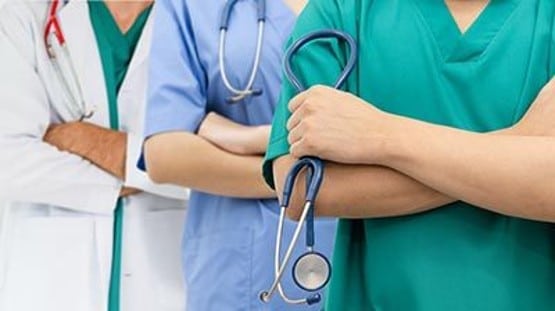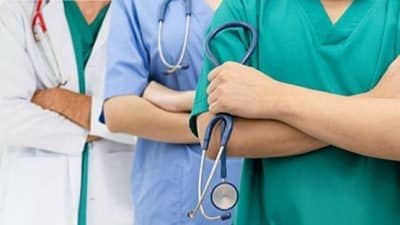 June marks the 10th annual Wound Care Awareness Month.
The month focuses on educating the underserved chronic wound population about the importance of early detection and treatment of chronic wounds.
The Sentara RMH Wound Healing Center helps raise awareness of the risks of chronic wounds.
"Anytime you have an injury, and it breaks the skin and causes damage, it's a wound," Dr. Nina Smith, medical director of the Sentara RMH Wound Healing Center, said. "Whether it's acute and heals itself or it won't heal and becomes chronic."
Nearly seven million Americans are living with a chronic wound, and untreated or improperly treated chronic wounds can lead to diminished quality of life and possibly amputation of the affected limb.
"I suggest to patients, if it doesn't heal in two weeks, especially if they're at risk with diabetes or lack of blood flow, to come early," Smith said. "Because we can prevent the most serious complications and the most serious risk would be amputation of, for example, a lower leg."
Complex wounds are wounds that do not heal at two to four weeks. According to Smith, when a wound does not respond to conventional treatment, the surrounding tissue can develop cellulitis and the underlying bone may become infected, which can lead to osteomyelitis. Advanced medical wound care is necessary at that point.
This month, wound care experts across the United States dedicate time to educate physicians, patients and the general public about the prevalence of chronic wounds and the advanced wound care solutions available.
The Wound Healing Center offers several advanced therapies to patients suffering from chronic wounds.
"We offer dressings and different types of medications that cannot be obtained through a primary care physician's office," Smith said. "Most of the people that we see in our clinic are diabetics patients, patients with peripheral vascular disease without enough blood flow, patients with too much edema, such as congestive heart failure, and patients with venous insufficiency."
Burns, non-healing surgical wounds and road rash from motorcycle accidents benefit from the services offered at the Wound Healing Center. The incidence of chronic wounds is rising due to our aging population and increasing rates of disease. Individuals who live with chronic wounds often have multiple medical issues that can make healing extremely challenging, and a non-healing wound could lead to severe complications such as infection.