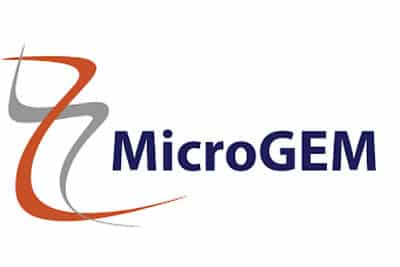 MicroGEM, a Charlottesville-based molecular biology company, announced that it is providing saliva tests to The Health Wagon to provide free testing at its Move Mountains Medical Mission under way this week at the Wise County Fairgrounds.
The Move Mountains Medical Mission, which provides free dental, vision and medical care to thousands of people who are uninsured, underinsured, or who cannot afford to pay, is held in partnership with the Department of Defense's Innovative Readiness Training Program. The IRT program helps prepare U.S. armed forces medical personnel to provide medical support when deployed.
Many area healthcare providers also volunteer their services during the mission, which offers full dental and vision exams and treatment, as well as medical exams and diagnostics ranging from EKGs, mammograms and colonoscopies to mental health screenings, cholesterol tests and hearing aid fittings.
The mission expects to serve more than 4,000 people in 10 days, according to a news release.
Patients are required to pre-register and have a COVID-19 test prior to receiving medical services. MicroGEM's Sal6830 will be used to test symptomatic patients who have a negative antigen test.
"It has been our privilege to partner with The Health Wagon to bring fast saliva PCR testing to its clinics and the communities it serves," said Peter Lee, MicroGEM's vice president of strategic and corporate development. "This week, we are honored to provide them with our Sal6830 COVID-19 testing systems, at no charge, in support of the Move Mountains healthcare initiative.
"Serving underserved and rural communities without access to an easy, comfortable saliva PCR test is central to our mission to simplify molecular biology technologies to ensure that everyone has access to state-of-the-art diagnostics," Lee said.
The Sal6830 is the first-of-its-kind point of care test for SARS-CoV-2 to use easy-to-collect saliva rather than nasal swabs and provide PCR results in just minutes.
The test's non-invasive saliva sampling, simple on-screen instructions, fast on-the-spot results, and portability provide a new way to quickly detect the disease in settings ranging from healthcare, film production sets, and government and academic facilities, to mobile testing sites, retirement homes and long-term care communities.
The system recently received emergency use authorization from the U.S. Food and Drug Administration. The company plans on seeking authorization to expand the test menu and ruggedize the system to address austere field conditions presented in military and disaster medicine use cases.
Plans are also under way to adapt the system for the fast-growing precision medicine healthcare market with quantitative gene expression panels used as biomarkers.
MicroGEM has established a U.S.-based supply chain, with R&D pilot manufacturing facilities in Charlottesville, Virginia, large-scale test kit production facilities in Ogden, Utah, and instrument production facilities in Hudson, New Hampshire.
For more information on the Move Mountains Medical Mission, call (276) 328-8850 or visit https://thehealthwagon.org