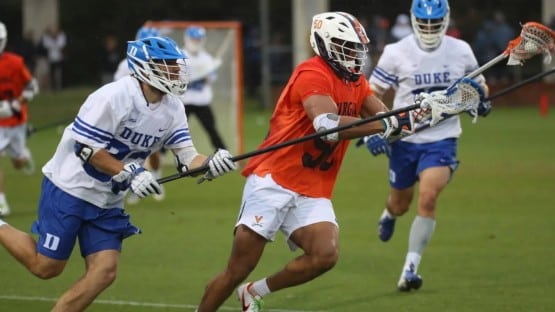 For the second time in three weeks, a top-ranked Virginia team lost to a Mid-Atlantic rival.
This week, it was fourth-ranked Duke knocking off the 'Hoos, 16-14, in rainy conditions Friday evening (March 31) at Klöckner Stadium.
Brennan O'Neill tied his career high of nine points on six goals and three assists for Duke (10-1, 3-0 ACC).
Payton Cormier (6 goals, 15 shots) and Xander Dickson (4 goals) led the effort for the Cavaliers (7-2, 1-1 ACC).
With the win, the Blue Devils extended their win streak over UVA in regular-season games to 17 consecutive victories, a streak that began in 2008.